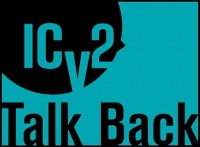 Ken Roth of Gryfalia's Aerie in Bloomington, Illinois read David Loftus' Talk Back about the upcoming Magic: The Gathering--New Phyrexia pre-release date conflicting with Free Comic Book Day (see "
David Loftus of AK Comics on 'Magic' Pre-Release Date
") and had this to say.


Sorry David, your memory is possibly fading a bit. But since I've passed the 40 threshold I start to know the feeling more and more...
You are correct that historically the first week stores got product in was the first weekend of May, on Friday. But for the three years we've been doing Pre-Releases at stores, any true pattern has gone out the window.
Stores have been running true Pre-Releases for three years now. There have been three 'third set' Pre-Releases in that time.
Alara Reborn
followed the standard pattern of product releases first weekend of May, Pre-Release is one week before.
Rise of the Eldrazi
moved the launch date of the product to the last weekend of April, but still had the Pre-Release one week earlier. We were told, at the time (if I recall correctly) that this was due to the fact that May 1, aka May Day, is a huge holiday in Europe and WotC wanted to avoid it.
This year the Launch Date is moved to the second Friday in May, putting the Pre-Release on the first weekend. Perhaps it's to avoid May Day again, or just because… I don't know.
As for blaming Walmart, I don't think that's why they closed the window between Pre-Release and Launch at all. I honestly think it's due to the fact that they are releasing a LOT more product into the wild with store-based Pre-Releases and didn't want any damage that dishonest stores might do with such product being a full 2 weeks early. As it is, I love the store Pre-Releases (owning a store and all) and think they've been great for the game.
As for the dates of FCBD changing, I can't help you there, because I'm not a comic book store owner or reader, so I have no recollection at all of it!
The opinions expressed in this article are solely those of the writer, and do not necessarily reflect the views of the editorial staff of ICv2.com.