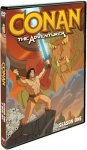 This week's home entertainment releases offer a garden of genre delights starting with animated offerings that range from a vintage Conan cartoon from the early 1990s to an adaptation of the first two seasons of the Supernatural TV series by the Japanese anime studio Madhouse, and then there is Source Code, one of the best reviewed science fiction releases of 2011, a standout made for TV movie starring cult favorite actor Bruce Campbell, and an adaptation of a horror comic that has to rank as one of the lowest earning comic book movies of all time, but which is kind of intriguing for those who enjoy watching Night Stalker reruns.
TV on DVD
There are a number of interesting "TV on DVD" animated releases including Conan the Adventurer: Season One (Shout Factory, 270 min., $19.93). Just in time for the revival of Conan with a new live-action movie hitting theaters in the next three weeks comes the first ever DVD release of the animated series produced by Sunbow (Transformers, G.I. Joe) that aired in 1992 and 1993. Of course Robert E. Howard's barbarian hero had to be considerably defanged for Saturday mornings, but having said that, this series does manage to stay true to Howard's original material most of the time, and is fondly remembered by many who were growing up in the early 1990s. The quality of this release is perfectly acceptable and the price is certainly right.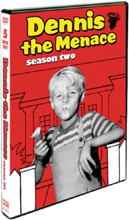 But the most intriguing animated release of the week is
Supernatural: The Animation-The Complete Series
(Warner Bros., 484 min., $49.98, BD $54.98), an anime adaptation of the
Supernatural
TV series created by Madhouse in Japan, which covers the action of the first two seasons of the live-action U.S. series created by Eric Kripke that now airs on the CW network and should be of interest both to anime fans and for those who enjoy the CW series.
Also due this week is Justice League Season 2 (Warner Bros., 593 min., BD $39.99), which is appearing on Blu-ray for the first time. This animated series appeared on the Cartoon Network during 2002, and after the this second season, it was taken off temporarily and retooled before returning for two additional seasons as Justice League Unlimited.
Fans of great genre TV should check out Burn Notice: The Fall of Sam Axe (Fox, 108 min., $19.98, BD $24.98), which stars cult favorite actor Bruce Campbell (Evil Dead), who normally plays a sidekick in the Burn Notice series, but gets the majority of the action in this feature-length episodes that sends the former Navy Seal into the jungles of South America on a risky mission to thwart a terrorist plot.
For devotees of contemporary TV science fiction there is Stargate Atlantis: The Complete Series (MGM, BD $199.99), which is available on Blu-ray for the first time. For those who enjoy vintage TV sci-fi there is The Man From Atlantis: The Complete TV Movies Collection (Warner Bros., 366 min., $24.95), which includes the 4 made for TV movies that aired on NBC during the 1976-1977 season, and were successful enough to inspire The Man From Atlantis: The Complete Television Series (Warner Bros., 632 min., $34.95). This set includes all 13 episodes of the weird, but enjoyable series that starred Patrick Duffy as the last survivor of Atlantis who had webbed feet and hands, could breathe underwater, and possessed superhuman strength.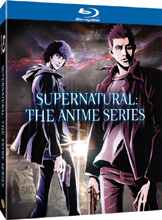 Admirers of vintage sitcoms have plenty of options this week, the best of which is
Dennis the Menace: Season 2
(Shout Factory, 915 min., $29.93), which includes all 38 episodes of the original
Dennis the Menace
TV series that aired from 1959-1963. Based on the popular comic strip by Hank Ketchum,
Dennis the Menace
is one of the most underrated sitcoms of its era, and is rarely rebroadcast, which is why this reasonably-priced set from Shout Factory is such a treasure.
The Colgate Comedy Hour: Dean Martin & Jerry Lewis (Timeless Media, 250 min., $9.98) features over four hours of the comedy team in their prime in an early 1950s variety show setting. Side benefits include choreography by Bob Fosse and musical numbers by Dorothy Dandridge and Helen O'Connell.
Even better is The Honeymooners: The Lost Episodes-The Best Of Collection (MPI, 161 min., $9.98), which includes 5 episodes of the archetypal sitcom. Considerably less edifying is the Here's Lucy: The Best of Collection (MPI, 175 min., $9.98), which includes 7 episodes of one of Lucille Ball's later (and less successful series).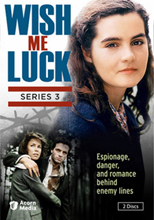 The best U.K. release this week is
Wish Me Luck: Series 3
(Acorn Media, 414 min., $39.99), the final suspenseful miniseries based on actual World War II events when French-speaking English female secret agents were inserted into France to work with the resistance. Each of the
Wish Me Luck
series improved over the previous one as production values increased and the filmmakers got better and better at portraying the almost unbearable tension created by these daring missions behind enemy lines.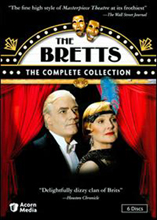 Although its humor may prove to be too arch for many, those who enjoy sophisticated British comedy will enjoy
The Bretts
(Acorn Media, 975 min., $59.99), which aired on
Masterpiece Theater
. Set at the end of the roaring twenties it focuses on a famous couple who had ruled the British stage in their prime, but as their careers are in decline, they decide to buy a theater to manage. The theatrical setting mirrors the theatricality of much of the acting.
Theatrical Movies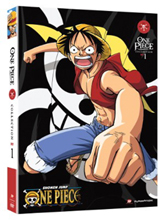 The top release this week is
Source Code
(Summit Entertainment, "PG-13," $26.98, BD $30.98), an enjoyable science fiction yarn about a soldier who is involved in a time-travel experiment that just might allow him to foil a terrorist act. Jake Gyllenhaal stars in this suspense-filled story that earned an exceptional 91% positive rating on review aggregator Rotten Tomatoes.
The animated film My Dog Tulip by Paul and Sandra Fierlinger did almost as well with critics (89% positive). This is an excellent film, but it's no Disney movie. It is the simply told story of a lonely, embittered middle-aged man (voiced by Christopher Plummer) who finds love for the first time in his life when he adopts an abused German Shepard puppy. Dog lovers will enjoy the film, but be forewarned there is considerable emphasis on the dog's excretory functions, and relatively little of great consequence happens in this film, which is all about the central relationship between a man and his dog.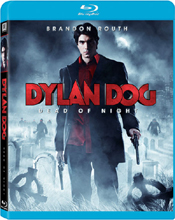 With all the talk about Warner Bros. expensive
Green Lantern
movie not living up to expectations, it's easy to forget about the worst performing comic book-based movie of the year,
Dylan Dog: Dead of Night
(Fox, "PG-13," $22.98, BD $29.99), which starred Brandon Routh (
Superman Returns
), but only earned $1.1 million at the domestic box office and $3.4 million overseas. Based on a popular Italian horror comic, the movie is not as bad as its meager 3% positive rating on Rotten Tomatoes would indicate. It's about on par with one of those old episodes of
Night Stalker
, which means it's probably going to have a limited audience, but those who enjoy that kind of supernatural horror film might want to check it out.
Anime
Although the top anime offering of the week is the Madhouse produced Supernatural: The Animation (see above), there's a major slate of other releases including some new series like Jun Maeda's Angel Beats! (Sentai Filmworks, "14+," 350 min., $59.98, BD $69.98), a supernatural fantasy comedy drama about a group of students who happen to be dead and are matriculating at a high school for the recently passed that acts like a purgatory. A newcomer joins a group of students who fight against God in protest against the cruel fate that took their lives at an early age. The 13-episode series from P.A. Works aired on Japanese TV in the summer of 2010.
Also new this week is Sgt. Frog Season 3 Part 1 (Funimation, "13+," 350 min., $39.98), which includes episodes 52 through 65 of the alien invasion comedy that deftly parodies other anime series. Also available on Tuesday is Shin Chan Season 3 Part 1 (Funimation, "17+," 325 min., $39.98), which includes episodes 53-65 of the often raunchy Crayon Shin Chan anime, which has been described as "Dennis the Menace on steroids."
This week's only single-disc release is Vampire Knight Guilty DVD 3 (Viz Media, "16+," 120 min., $19.97), which includes episodes 9-13 of the anime adaptation of what is clearly the #1 shojo manga in North America at present.
New on Blu-ray is Twelve Kingdoms Blu-ray Part I: Shadow of the Moon, Sea of Shadow (Media Blasters, "13+," 350 min., $49.99), which includes the first 12 episodes of the 2002-2003 series produced by Studio Pierrot.
Re-priced releases include Strike Witches Season 1 DVD Complete Set (Funimation, "17+," 300 min., $49.98), which is now available for $10 less than the original 2010 release of this very enjoyable series. But the Peach Girl Complete Series (Funimation, "13+," 600 min., $29.98), which contains all 25 episodes of the adaptation of the shojo manga, is an even bigger bargain.