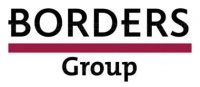 Hilco Steambank, the company that's handling the liquidation of Borders assets, announced that it has completed the auction of Borders' intangible assets for a total of $15,775,000. The sales must still be approved by the bankruptcy court, which will review the sales on Tuesday.
Ten bidders participated, with over 50 rounds of bidding before the winners emerged. Bidders included booksellers, publishers, and Internet-only retailers.
Barnes & Noble acquired Borders' URLs, brands, Website, and customer lists, according to
Publishers Weekly.

Separately, Books-a-Million acquired 14 of Borders' store locations.