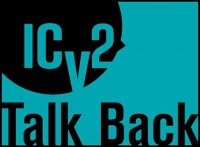 Todd Merrick of Heroes Landing in Clermont, Florida heard our call for retailer's manga sales feedback (see "
Retailers--Share Your Manga Experience!
") and had this to say.
I have seen a minimal increase recently in Manga sales. I admit I have had a limited selection available as it is a bit overwhelming and I personally don't have interest in it, but realize that others do. I have focused mostly on mainstream and things I have heard of (
Bleach
,
Naruto
,
Sailor Moon
, etc.). The recent return of
Sailor Moon
has increased sales of not only the books but related merchandise. I have found that also having a selection of Japanese snacks and drinks works well. I am hoping to host an event next year in May (I can't pull it together fast enough for this year) which would be an all day celebration event for Manga/Anime.
I think the biggest thing the publishers could do to assist in sales, is offer POP and other displays. I recall Barnes & Noble and Borders having spinner racks from Viz Media and I would love to have this to allow more space and to showcase their titles but I cannot seem to get ahold of anyone.
The opinions expressed in this Talk Back are solely those of the writer, and do not necessarily reflect the views of the editorial staff of ICv2.com.