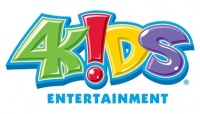 Konami and Saban may end up splitting 4Kids' assets, after 4Kids adjourned its Section 363 auction (see "
4Kids Auctioning 'Yu-Gi-Oh!' Assets
") to allow time for negotiations. An indirect Konami subsidiary submitted a bid for the company's assets competing with Saban's, which was serving as the stalking horse bid. Several rounds of competing bids between Saban and Konami took place before the parties agreed to discuss the possibility of splitting 4Kids' assets between the two companies.
The last bids made by Saban and Konami will remain binding until July 31st. If the parties cannot agree to an alternative transaction, the auction will resume.