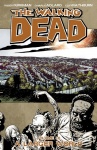 These are estimates of the sales on graphic novels by Diamond U.S. to comic specialty stores during June 2012.
For an overview and analysis of comic sales in June, see "
Eight Comics Over 100,000 in June
."
For an analysis of the dollar trends in June, see "
First Half Comic Sale Up 18%
."
For our estimates of actual sales by Diamond
U.S.
from comic specialty stores on comic books shipped during June, see "
Top 300 Comics Actual--June 2012
."
Top 300 GNs -- June 2012

Rank

Index

Title

Price

Pub

Est.Qty

1

21.71

WALKING DEAD TP VOL 16 A LARGER WORLD (MR)

$14.99

IMA

28,284

2

15.84

LOEG III CENTURY #3 2009 (MR)

$9.95

TOP

20,638

3

8.73

WATCHMEN TP

$19.99

DC

11,369

4

4.18

BOYS TP VOL 11 OVER THE HILL W/T SWORDS OF A THOUSAND MEN (M

$19.99

DE

5,442

5

4.16

BATMAN DETECTIVE COMICS HC VOL 01 FACES OF DEATH

$22.99

DC

5,421

6

3.86

FATALE TP VOL 01 DEATH CHASES ME (MR)

$14.99

IMA

5,026

7

3.21

BATWOMAN HC VOL 01 HYDROLOGY

$22.99

DC

4,188

8

3.08

WALKING DEAD TP VOL 01 DAYS GONE BYE

$9.99

IMA

4,011

9

3.07

DMZ TP VOL 12 THE FIVE NATIONS OF NEW YORK (MR)

$14.99

DC

4,005

10

2.85

MORNING GLORIES TP VOL 03 P.E.

$14.99

IMA

3,714

11

2.76

RED LANTERNS TP VOL 01 BLOOD AND RAGE

$14.99

DC

3,591

12

2.28

GAME OF THRONES GN VOL 01 (MR)

$25.00

RAN

2,966

13

2.17

X-MEN SCHISM TP

$19.99

MAR

2,829

14

2.08

JUSTICE TP

$29.99

DC

2,716

15

1.99

ANGEL & FAITH TP VOL 01 LIVE THROUGH THIS

$17.99

DAR

2,598

16

1.97

BATMAN HC VOL 01 THE COURT OF OWLS

$24.99

DC

2,568

17

1.95

WATCHMEN THE ABSOLUTE EDITION HC

$99.99

DC

2,534

18

1.89

WALKING DEAD TP VOL 02 MILES BEHIND US (NEW PTG)

$14.99

IMA

2,467

19

1.82

DAREDEVIL BY MARK WAID PREM HC VOL 02

$19.99

MAR

2,365

20

1.81

FRANKENSTEIN AGENT OF SHADE TP VOL 01 WAR MONSTERS

$14.99

DC

2,364

21

1.79

BATMAN VS THE BLACK GLOVE DLX ED HC

$29.99

DC

2,333

22

1.78

BARRY SONNENFELDS DINOSAURS VS ALIENS HC

$19.99

DE

2,316

23

1.77

DEFENDERS BY MATT FRACTION TP VOL 01

$19.99

MAR

2,302

24

1.76

GOON TP VOL 11 DEFORMED BODY & DEVIOUS MIND

$16.99

DAR

2,295

25

1.75

MOON KNIGHT BY BENDIS AND MALEEV TP VOL 01

$19.99

MAR

2,280

26

1.74

DEADPOOL TP VOL 09 INSTITUTIONALIZED

$15.99

MAR

2,271

27

1.73

INFINITY GAUNTLET TP

$24.99

MAR

2,257

28

1.73

CARNAGE USA HC

$24.99

MAR

2,251

29

1.73

TINY TITANS TP VOL 07 GROWING UP TINY

$12.99

DC

2,249

30

1.71

DAVID MAZZUCCHELLI DAREDEVIL BORN AGAIN ARTIST ED HC

$95.00

IDW

2,232

31

1.67

WALKING DEAD TP VOL 03 SAFETY BEHIND BARS

$14.99

IMA

2,172

32

1.65

BLEACH TP VOL 40

$9.99

VIZ

2,153

33

1.64

AMAZING SPIDER-MAN MOVIE PRELUDE TP

$9.99

MAR

2,132

34

1.64

BLEACH TP VOL 41

$9.99

VIZ

2,131

35

1.62

GUILD TP VOL 02

$14.99

DAR

2,112

36

1.58

GREEN LANTERN CORPS REVOLT OF ALPHA LANTERNS TP

$14.99

DC

2,055

37

1.56

TEENAGE MUTANT NINJA TURTLES MICRO SERIES TP VOL 01

$17.99

IDW

2,035

38

1.55

DARK TOWER GUNSLINGER WAY STATION PREM HC

$24.99

MAR

2,019

39

1.52

BATTLE SCARS TP

$16.99

MAR

1,981

40

1.51

BIRDS OF PREY TP VOL 01 END RUN

$14.99

DC

1,969

41

1.50

SONIC THE HEDGEHOG ARCHIVES TP VOL 18

$7.99

ARC

1,952

42

1.50

USAGI YOJIMBO TP VOL 26 TRAITORS O/T EARTH

$16.99

DAR

1,952

43

1.47

LEGION OF SUPER HEROES TP VOL 01 HOSTILE WORLD

$14.99

DC

1,909

44

1.46

YU GI OH ZEXAL GN VOL 01

$9.99

VIZ

1,899

45

1.46

GOTHAM CITY SIRENS TP VOL 03 STRANGE FRUIT

$14.99

DC

1,897

46

1.45

SILVER SURFER REBIRTH OF THANOS TP

$24.99

MAR

1,886

47

1.38

LOST DOGS GN (MR)

$9.95

TOP

1,802

48

1.35

MARVEL UNIVERSE ULT SPIDER-MAN COMIC READER TP #1

$3.99

MAR

1,756

49

1.35

WALKING DEAD TP VOL 15 WE FIND OURSELVES (MR)

$14.99

IMA

1,754

50

1.33

CONAN TP VOL 11 ROAD OF KINGS

$19.99

DAR

1,728

51

1.32

X-MEN X-CLUB TP

$16.99

MAR

1,715

52

1.30

ULT COMICS SPIDER-MAN BY BENDIS PREM HC VOL 02

$24.99

MAR

1,695

53

1.30

AVATAR LAST AIRBENDER TP VOL 02 PROMISE PART 2

$10.99

DAR

1,691

54

1.30

MARVEL UNIVERSE ULT SPIDER-MAN COMIC READER TP #2

$3.99

MAR

1,689

55

1.30

WOLVERINE BEST THERE IS BROKEN QUARANTINE TP

$19.99

MAR

1,687

56

1.29

FF BY JONATHAN HICKMAN PREM HC

$19.99

MAR

1,676

57

1.27

JOHNNY HOMICIDAL MANIAC DIRECTORS CUT SC

$21.95

SLA

1,651

58

1.26

CHRONICLES OF CONAN TP VOL 22 REAVERS BORDERLAND

$18.99

DAR

1,640

59

1.25

WALKING DEAD TP VOL 04 HEARTS DESIRE

$14.99

IMA

1,631

60

1.24

HELLBLAZER TP VOL 03 THE FEAR MACHINE NEW ED (MR)

$24.99

DC

1,616

61

1.23

GET JIRO HC (MR)

$24.99

DC

1,602

62

1.21

INVINCIBLE IRON MAN PREM HC VOL 09 DEMON

$19.99

MAR

1,582

63

1.19

AVENGING SPIDER-MAN PREM HC FRIENDS BEAT UP YOUR FRIENDS

$24.99

MAR

1,546

64

1.18

LIBERTY MEADOWS SUNDAY COLL HC BOOK 01

$24.99

IMA

1,542

65

1.17

BATMAN ILLUSTRATED BY NEAL ADAMS TP VOL 01

$24.99

DC

1,528

66

1.16

WATCHMEN HC

$39.99

DC

1,514

67

1.16

WALKING DEAD TP VOL 05 BEST DEFENSE (NEW PTG)

$14.99

IMA

1,509

68

1.14

JUSTICE LEAGUE HC VOL 01 ORIGIN

$24.99

DC

1,480

69

1.12

TRANSFORMERS MORE THAN MEETS THE EYE TP VOL 01

$19.99

IDW

1,456

70

1.11

INCREDIBLE HULK BY JASON AARON HC VOL 01

$34.99

MAR

1,449

71

1.10

GANTZ TP VOL 23

$12.99

DAR

1,435

72

1.10

ESSENTIAL SPIDER-MAN TP VOL 11

$19.99

MAR

1,430

73

1.09

MYSTERY MEN TP

$14.99

MAR

1,416

74

1.06

WITCHBLADE REBIRTH TP VOL 01

$9.99

IMA

1,381

75

1.06

SPIDER-MAN SPIDER HUNT TP

$29.99

MAR

1,380

76

1.05

WALKING DEAD TP VOL 09 HERE WE REMAIN (MR)

$14.99

IMA

1,369

77

1.03

X-MEN LEGACY BACK TO SCHOOL PREM HC

$19.99

MAR

1,338

78

1.03

STATIC SHOCK TP VOL 01 SUPERCHARGED

$16.99

DC

1,337

79

1.03

MISTER TERRIFIC TP VOL 01 MIND GAMES

$16.99

DC

1,336

80

0.99

DANGER GIRL REVOLVER TP

$17.99

IDW

1,289

81

0.99

WALKING DEAD TP VOL 06 SORROWFUL LIFE (MR)

$14.99

IMA

1,287

82

0.99

DOCTOR WHO ONGOING 2 TP VOL 04 AS TIME GOES BY

$17.99

IDW

1,286

83

0.97

BART SIMPSON OUT TO LUNCH TP

$15.99

BON

1,259

84

0.97

UNCANNY X-MEN BY KIERON GILLEN PREM HC VOL 02

$24.99

MAR

1,259

85

0.95

FIRST WAVE TP

$24.99

DC

1,243

86

0.95

WALKING DEAD TP VOL 11 FEAR THE HUNTERS (MR)

$14.99

IMA

1,242

87

0.95

WALKING DEAD TP VOL 10 WHAT WE BECOME

$14.99

IMA

1,238

88

0.95

WALKING DEAD TP VOL 07 THE CALM BEFORE

$14.99

IMA

1,232

89

0.94

STAR WARS OMNIBUS DROIDS AND EWOKS TP

$24.99

DAR

1,222

90

0.93

NGE SHINJI IKARI RAISING PROJECT TP VOL 11

$9.99

DAR

1,213

91

0.93

WALKING DEAD TP VOL 14 NO WAY OUT (MR)

$14.99

IMA

1,210

92

0.92

MAGIC THE GATHERING TP VOL 01

$17.99

IDW

1,197

93

0.91

PRINCE VALIANT HC VOL 05 1945-1946

$29.99

FAN

1,189

94

0.90

MMW MARVEL TEAM-UP HC VOL 02

$59.99

MAR

1,176

95

0.90

BATMAN KNIGHTFALL TP VOL 01

$29.99

DC

1,171

96

0.89

STAR TREK LEGION OF SUPER-HEROES HC DM EXCL ED

$24.99

IDW

1,158

97

0.88

WALKING DEAD TP VOL 08 MADE TO SUFFER (MR)

$14.99

IMA

1,152

98

0.88

BATMAN DARK KNIGHT RETURNS TP

$19.99

DC

1,151

99

0.88

LOVELY HORRIBLE STUFF HC

$14.95

TOP

1,146

100

0.88

WALKING DEAD TP VOL 12 LIFE AMONG THEM

$14.99

IMA

1,146

101

0.88

BATMAN THE KILLING JOKE SPECIAL ED HC

$17.99

DC

1,141

102

0.87

WALKING DEAD TP VOL 13 TOO FAR GONE (MR)

$14.99

IMA

1,131

103

0.86

BATMAN ARCHIVES HC VOL 08

$59.99

DC

1,125

104

0.86

SPIDER-MAN PERCEPTIONS PREM HC

$19.99

MAR

1,117

105

0.85

OURAN HIGH SCHOOL HOST CLUB TP VOL 18

$9.99

VIZ

1,113

106

0.84

CHALLENGERS OF THE UNKNOWN OMNIBUS BY KIRBY HC

$39.99

DC

1,096

107

0.84

FEAR ITSELF FEARLESS PREM HC

$34.99

MAR

1,093

108

0.84

SPIDER-MAN GRAPHIC NOVELS HC

$34.99

MAR

1,092

109

0.83

BATMAN HUSH COMPLETE TP

$24.99

DC

1,082

110

0.82

WALKING DEAD HC VOL 01 (MR)

$34.99

IMA

1,062

111

0.81

SEVEN SOLDIERS OF VICTORY TP VOL 02

$29.99

DC

1,052

112

0.80

TWELVE PREM VOL 02

$24.99

MAR

1,044

113

0.79

WOLVERINE BACK IN JAPAN PREM HC

$24.99

MAR

1,033

114

0.79

SPIDER-MAN BIG TIME ULTIMATE COLLECTION TP

$39.99

MAR

1,031

115

0.79

SPELLBINDERS SIGNS AND WONDERS TP

$16.99

MAR

1,023

116

0.78

CIVIL WAR TP

$24.99

MAR

1,018

117

0.77

CIVIL WAR PROSE NOVEL HC

$24.99

MAR

1,008

118

0.77

BERKELEY BREATHED OUTLAND COMP COLL HC

$39.99

IDW

1,000

119

0.77

BAKUMAN TP VOL 11

$9.99

VIZ

997

120

0.77

SPIDER-MAN TROUBLE ON HORIZON PREM HC

$19.99

MAR

997

121

0.73

ACTIVITY TP VOL 01

$12.99

IMA

953

122

0.72

DISNEY MICKEY MOUSE HC VOL 03 NOON INFERNO GULCH

$29.99

FAN

934

123

0.71

MMW UNCANNY X-MEN TP VOL 05

$24.99

MAR

920

124

0.70

POKEMON ADVENTURES PLATINUM GN VOL 05

$7.99

VIZ

917

125

0.70

ALPHA FLIGHT COMPLETE SERIES BY PAK AND LENTE TP

$29.99

MAR

916

126

0.70

HOUSE OF NIGHT HC

$14.99

DAR

911

127

0.70

MU ULT SPIDER-MAN GREAT POWER SCREEN CAP DIGEST TP

$9.99

MAR

910

128

0.69

ED THE HAPPY CLOWN HC (MR)

$24.95

DRA

899

129

0.69

AVATAR LAST AIRBENDER TP VOL 01 PROMISE PART 1

$10.99

DAR

893

130

0.68

BATMAN KNIGHTFALL TP NEW ED VOL 02 KNIGHTQUEST

$29.99

DC

886

131

0.68

BATMAN DEATH BY DESIGN DELUXE ED HC

$24.99

DC

885

132

0.68

GODZILLA LEGENDS TP

$19.99

IDW

884

133

0.67

SPAWN ORIGINS TP VOL 15

$14.99

IMA

869

134

0.66

MU AVENGERS SPIDER-MAN AND AVENGERS DIGEST TP

$9.99

MAR

859

135

0.65

BATMAN THE LONG HALLOWEEN TP

$24.99

DC

851

136

0.65

GI JOE V2 COBRA COMMAND TP VOL 01

$17.99

IDW

851

137

0.65

JOURNALISM HC

$29.00

ST.

849

138

0.64

MARS ATTACKS CLASSICS TP VOL 01

$19.99

IDW

839

139

0.64

ANIMAL MAN TP VOL 01 THE HUNT

$14.99

DC

835

140

0.64

TAROT WITCH OF THE BLACK ROSE TP VOL 10 (MR)

$24.99

BRO

835

141

0.62

INFESTATION 2 TP VOL 01

$17.99

IDW

807

142

0.62

ALICE I/T COUNTRY CLOVER TWINS GN (MR)

$13.99

ST.

804

143

0.61

TEENAGE MUTANT NINJA TURTLES ONGOING TP VOL 01

$17.99

IDW

797

144

0.61

WALT DISNEY UNCLE SCROOGE HC VOL 01 POOR OLD MAN

$28.99

FAN

789

145

0.60

ULTIMATE SPIDER-MAN OMNIBUS HC VOL 01

$99.99

MAR

786

146

0.60

DUNGEONS & DRAGONS TP VOL 01 SHADOWPLAGUE

$19.99

IDW

784

147

0.60

CREEPY ARCHIVES HC VOL 13

$49.99

DAR

780

148

0.59

SPIDER-MAN DEATH OF STACYS TP

$19.99

MAR

770

149

0.59

KICK-ASS 2 PREM HC (MR)

$24.99

MAR

766

150

0.58

V FOR VENDETTA NEW EDITION TP (MR)

$19.99

DC

761

151

0.58

CHEW TP VOL 01 (MR)

$9.99

IMA

760

152

0.57

MAGDALENA TP VOL 02

$19.99

IMA

736

153

0.56

X-MAN MAN WHO FELL TO EARTH TP

$34.99

MAR

730

154

0.56

BATMAN YEAR ONE DELUXE SC

$14.99

DC

725

155

0.56

BLACKEST NIGHT TP

$19.99

DC

725

156

0.55

TALES O/T BEANWORLD HC VOL 03.5

$14.99

DAR

722

157

0.55

FAIRY TAIL GN VOL 19

$10.99

RAN

719

158

0.55

CHEW TP VOL 05 MAJOR LEAGUE CHEW (MR)

$12.99

IMA

718

159

0.52

SANDMAN TP VOL 01 PRELUDES & NOCTURNES NEW ED (MR)

$19.99

DC

675

160

0.52

CLOAK DAGGER CRIME PUNISHMENT PREM HC

$29.99

MAR

673

161

0.51

Y THE LAST MAN TP VOL 01 UNMANNED

$14.99

DC

667

162

0.51

TENJO TENGE GN VOL 07 (MR)

$17.99

VIZ

658

163

0.50

NICK FURY CLASSIC TP VOL 01 AGENT OF SHIELD

$34.99

MAR

657

164

0.50

COMP FLASH GORDON LIBRARY HC VOL 01 ON PLANE

$39.95

TIT

654

165

0.49

BATMAN THE BLACK MIRROR HC

$29.99

DC

643

166

0.49

LOCKE & KEY TP VOL 01 WELCOME TO LOVECRAFT

$19.99

IDW

639

167

0.49

WALKING DEAD COMPENDIUM TP VOL 01 (MR)

$59.99

IMA

639

168

0.48

FABLES TP VOL 01 LEGENDS IN EXILE NEW ED (MR)

$12.99

DC

628

169

0.47

NEW YORK MON AMOUR HC (MR)

$19.99

FAN

614

170

0.47

GHOST IN SHELL STAND ALONE COMPLEX GN VOL 03 (MR)

$10.99

RAN

613

171

0.45

ASM YOUNG READERS NOVEL TP VOL 02 VULTURE

$6.99

MAR

591

172

0.45

BATMAN NO MANS LAND TP VOL 01 NEW EDITION

$29.99

DC

587

173

0.45

BLACK BIRD GN VOL 14

$9.99

VIZ

583

174

0.44

ELRIC THE BALANCE LOST TP VOL 02

$14.99

BOO

577

175

0.44

LOS ANGELES INK STAINS TP VOL 01 (MR)

$29.99

IMA

576

176

0.44

AVATAR LAST AIRBENDER LOST ADVENTURES TP VOL 01

$14.99

DAR

573

177

0.44

WOLVERINE OLD MAN LOGAN TP

$29.99

MAR

573

178

0.43

SILVER STREAK ARCHIVES ORIGINAL DAREDEVIL HC VOL 01

$59.99

DAR

562

179

0.43

DEATHLOK NIGHTMARE OF COLLINS PREM HC

$29.99

MAR

561

180

0.43

INFINITE CRISIS OMNIBUS HC

$150.00

DC

557

181

0.43

CROSSED TP VOL 01 (MR)

$24.99

AVA

554

182

0.42

LAST PHANTOM TP VOL 02 JUNGLE RULES

$19.99

DE

553

183

0.42

ORC STAIN TP VOL 01 (MR)

$17.99

IMA

553

184

0.42

WONDER WOMAN HC VOL 01 BLOOD

$22.99

DC

553

185

0.42

ALICE IN COUNTRY OF HEARTS OMNIBUS TP VOL 01

$18.99

YEN

552

186

0.42

RED SONJA TP VOL 10 MACHINES OF EMPIRE

$19.99

DE

547

187

0.42

GLORIANA HC

$19.95

DRA

546

188

0.42

DUNGEONS & DRAGONS CLASSICS TP VOL 03

$24.99

IDW

542

189

0.42

GI JOE ROOTS OF RETALIATION TP

$14.99

IDW

542

190

0.40

ARKHAM ASYLUM ANNIVERSARY ED SC (MR)

$17.99

DC

521

191

0.40

PHANTOM COMP DAILIES HC VOL 04 1940-1943

$60.00

HER

519

192

0.40

WONDERLAND ALPHABET ALICES ADV HC

$11.95

ARA

518

193

0.39

GTO 14 DAYS IN SHONAN GN VOL 03

$10.95

RAN

513

194

0.39

FOUR HORSEMEN O/T APOCALYPSE SC VOL 01 (RES) (MR)

$14.95

HEA

512

195

0.39

X-9 SECRET AGENT CORRIGAN HC VOL 04

$49.99

IDW

507

196

0.39

WALKING DEAD HC VOL 06 (MR)

$34.99

IMA

503

197

0.38

CHEW TP VOL 02 INTERNATIONAL FLAVOR (MR)

$12.99

IMA

494

198

0.38

ULTIMATES TP ULTIMATE COLLECTION

$34.99

MAR

494

199

0.37

GREEN LANTERN HC VOL 01 SINESTRO

$22.99

DC

486

200

0.37

BOYS TP VOL 10 BUTCHER BAKER CANDLESTICKMAKER (MR)

$19.99

DE

483

201

0.37

WALKING DEAD SURVIVORS GUIDE TP

$12.99

IMA

481

202

0.37

BATMAN INCORPORATED DELUXE HC VOL 01

$29.99

DC

478

203

0.37

BOYS TP VOL 01 NAME OF THE GAME (MR)

$16.99

DE

478

204

0.36

AVENGERS WEST COAST TP ALONG CAME A SPIDER-WOMAN

$39.99

MAR

474

205

0.36

CHEW TP VOL 04 FLAMBE (MR)

$12.99

IMA

474

206

0.36

JOKER HC

$19.99

DC

469

207

0.36

KOBATO GN VOL 06

$11.99

YEN

468

208

0.36

MADAGASCAR 3 PREQUEL DIGEST GN LONG LIVE KING

$6.99

APE

468

209

0.36

ALICE IN COUNTRY OF HEARTS OMNIBUS TP VOL 02

$18.99

YEN

465

210

0.36

BATMAN DARK VICTORY TP

$19.99

DC

465

211

0.35

PUNISHER OFFICIAL INDEX TO MARVEL UNIVERSE GN TP

$24.99

MAR

460

212

0.35

CATWOMAN TP VOL 01 THE GAME

$14.99

DC

459

213

0.35

JUNGLE GIRL OMNIBUS TP

$29.99

DE

458

214

0.35

KINGDOM COME TP NEW EDITION

$17.99

DC

457

215

0.35

RIO HC

$49.99

IDW

451

216

0.34

PREACHER TP VOL 01 GONE TO TEXAS NEW EDITION

$17.99

DC

448

217

0.34

FLASHPOINT TP

$14.99

DC

447

218

0.34

MESKIN OUT OF THE SHADOWS TP

$26.99

FAN

447

219

0.34

ARCHIE AMERICANA HC VOL 04 BEST OF THE 70S

$24.99

IDW

446

220

0.34

EARL AND FAIRY GN VOL 02

$9.99

VIZ

440

221

0.33

CHEW TP VOL 03 JUST DESSERTS (MR)

$12.99

IMA

433

222

0.33

ALICE IN COUNTRY OF HEARTS OMNIBUS TP VOL 03

$18.99

YEN

432

223

0.33

UNCANNY X-FORCE TP VOL 01 APOCALYPSE SOLUTION

$15.99

MAR

431

224

0.33

DROPS OF GOD GN VOL 04

$14.95

RAN

427

225

0.32

HOUSE OF M TP

$24.99

MAR

422

226

0.32

NURA RISE O/T YOKAI CLAN GN VOL 09

$9.99

VIZ

422

227

0.32

SUPERMAN RED SON TP

$17.99

DC

419

228

0.32

SAKURA HIME LEGEND OF PRINCESS SAKURA GN VOL 08

$9.99

VIZ

418

229

0.32

LOXLEYS AND THE WAR OF 1812 HC

$19.99

REN

416

230

0.31

DR HORRIBLE TP

$9.99

DAR

406

231

0.31

TRANSMETROPOLITAN TP VOL 01 BACK ON THE STREET (MR)

$14.99

DC

405

232

0.31

UNCANNY X-FORCE TP VOL 03 DARK ANGEL SAGA BOOK 01

$19.99

MAR

404

233

0.31

GREEN ARROW TP VOL 01 THE MIDAS TOUCH

$14.99

DC

402

234

0.31

AMERICAN VAMPIRE TP VOL 01 (MR)

$19.99

DC

399

235

0.31

ATTACK ON TITAN GN VOL 01

$10.99

RAN

398

236

0.30

Y THE LAST MAN TP VOL 02 CYCLES (MR)

$12.99

DC

397

237

0.30

LOCKE & KEY TP VOL 02 HEAD GAMES

$19.99

IDW

393

238

0.30

GREEN HORNET TP VOL 04 RED HAND

$19.99

DE

389

239

0.30

DAWN OF THE ARCANA TP VOL 04

$9.99

VIZ

387

240

0.30

DEADPOOL TP VOL 01 SECRET INVASION

$14.99

MAR

387

241

0.30

COMPLETE LITTLE ORPHAN ANNIE HC VOL 08

$49.99

IDW

386

242

0.30

VOLTRON FORCE GN VOL 02

$7.99

VIZ

386

243

0.29

SAME DIFFERENCE GN (MR)

$12.95

DIG

381

244

0.29

LOCKE & KEY TP VOL 03 CROWN OF SHADOWS

$19.99

IDW

376

245

0.29

BATMAN ARKHAM CITY HC

$22.99

DC

375

246

0.29

BOYS TP VOL 09 BIG RIDE (MR)

$24.99

DE

372

247

0.28

FLEX MENTALLO MAN OF MUSCLE MYSTERY DLX HC (MR)

$22.99

DC

368

248

0.28

KAMISAMA KISS TP VOL 09

$9.99

VIZ

368

249

0.28

PRO ONE SHOT (MR)

$7.99

IMA

367

250

0.28

THANOS IMPERATIVE TP

$19.99

MAR

365

251

0.28

AVENGERS VS X-MEN ITS COMING TP

$19.99

MAR

364

252

0.28

BATMAN AND ROBIN TP VOL 01 BATMAN REBORN

$14.99

DC

364

253

0.28

SANDMAN TP VOL 02 THE DOLLS HOUSE NEW ED (MR)

$19.99

DC

362

254

0.28

SONG OF ROLAND GN

$20.00

CON

362

255

0.28

OLYMPOS GN VOL 01

$18.99

YEN

361

256

0.28

MYSTERIOUS WAYS TP

$19.99

IMA

360

257

0.28

INVINCIBLE TP VOL 01 FAMILY MATTERS

$12.99

IMA

359

258

0.27

DEVIL & HER LOVE SONG GN VOL 03

$9.99

VIZ

356

259

0.27

SQUA TRONT #13

$9.99

FAN

354

260

0.27

STAR WARS KNIGHT ERRANT TP VOL 02 DELUGE

$18.99

DAR

353

261

0.27

FABLES TP VOL 16 SUPER TEAM (MR)

$14.99

DC

351

262

0.27

TRINITY GRAPHIC HISTORY OF FIRST ATOMIC BOMB GN

$22.00

ST.

350

263

0.27

BATMAN RIP TP

$14.99

DC

346

264

0.26

BATMAN VS BANE TP

$12.99

DC

342

265