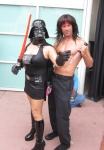 The story of Comic-Con 2012 in pictures continues with Friday. See also
Part 5
and
Part 6
, and for Wednesday and Thursday, see
Part 1
,
Part 2
,
Part 3
, and
Part 4
.
An odd couple--a female Darth Vader and Rambo!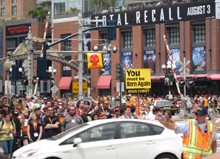 The corner across from the Convention Center had a lot of marketing, paid and not, on Friday.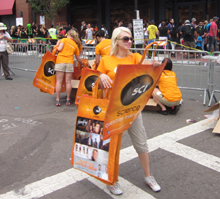 Even the Science Channel got into the act with this giant bag distribution on the street across from the Con.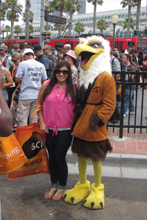 A smoking jacket clad Eagle with fan.
The Shiftylook vintage arcade across from the Con.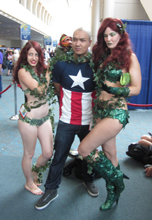 Two of the many Poison Ivy cosplayers at the show hang out with a Captain America fan.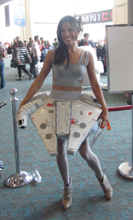 The Millennium Falcon never looked sexier!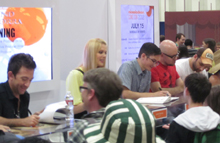 The voice cast for
Legend of Korra
.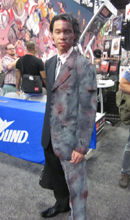 Batman's arch-nemesis Two-Face was onhand.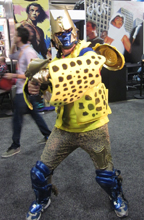 An obvious
Transformers
fan.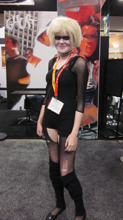 Bladerunner
still has fans.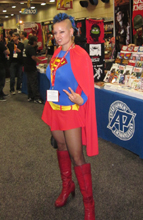 A tough look for "punk" Supergirl.