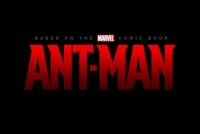 Ant-Man
director Edgar Wright continues to maintain that his Hank Pym epic will not be your garden variety Marvel Comics superhero movie. The
Ant-Man
film, which is part of Marvel Phase 3 (see "
'Doctor Strange' Movie Confirmed
"), will, according to Wright, be "part of the Marvel cinematic universe, but it also feels like its own piece." Wright will have a little over two-and-one-half years to realize his vision for the
Ant-Man
film, which is slated to debut on November 5th, 2015.
As Wright explained to
IGN,
his approach to making an Ant-Man movie is "a way of doing a superhero film within another genre. I want to tell an origin story in a slightly different way." What exactly is that other genre in which Wright is going to ensconce his superhero origin saga? As he explained in earlier interviews about the early drafts of his
Ant-Man
script, Wright saw the film as a sort of high-concept caper movie that involved a main character with a very specific skill set (see "
Disney Slates 'Ant-Man' Movie for Nov. 5, 2015
").
The "caper" film genre is an elegant version of the traditional action film thriller, and melding "caper film" elements with traditional action films has been very successful in the past as in the recent Fast and Furious 5: Rio Heist.