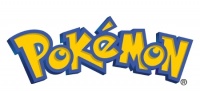 VIZ Media will launch two new Pokemon manga series this summer: Pokemon Adventures: Black & White Manga, Vol. 1 (July 2) and Pokemon Adventures: Heartgold and Soulsilver Manga, Vol. 1 (Aug. 6). Each will be cover-priced at $9.99, and be rated "A" for All Ages.
First published in a special $4.99 format (see "
Viz Preps Game-related Manga for 2011
"),
Black & White
stars Black, who longs to win the Pokemon League, and White, a Pokemon Trainer wants to make Tepig Gigi a superstar. In addition, Black takes it upon himself to "explore the Unova region and fill a Pokedex for Professor Juniper."
In Heartgold and Soulsilver, Team Rocket steals 16 mysterious, symbolically important plates containing hidden powers. Meanwhile, Pokemon Trainers Gold and Silver team up to search for the nefarious Lance and the Legendary Pokemon Arceus.
--Brett Weiss