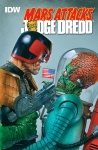 IDW Publishing announced a new multi-property crossover, a new Red Star collection, and the wrap-up of Locke & Key at C2E2.

First up is a collision of franchises as Mars Attacks meets Judge Dredd in the aptly titled Mars Attacks Judge Dredd. When the alien races lands in Mega-City One, Dredd and his Lawgiver work overtime as he defends the city from invasion. Written by 2000AD mainstay Al Ewing (The Zaucer of Zilk) and illustrated by John McCrea (Mars Attacks, Dicks) with covers by Greg Staples (2000AD, Judge Dredd Megazine), issue #1 debuts in September. IDW obtained the Judge Dredd license in July 2012 (see "IDW Announces New 'Dredd').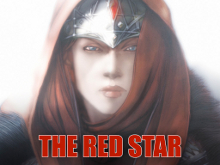 Next is the deluxe hardcover collection of Christian Gossett's
The Red Star
. Originally published in four volumes between 1999 and 2008,
The Red Star
was published by Image Comics and has been previously collected in a variety of trade and hardcover formats. For the first time, however, IDW is presenting the entire saga in a prestige format. No specific information has been announced on a release date or price.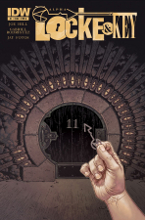 And the final installment of writer Joe Hill and artist Gabriel Rodriguez's long-running
Locke & Key
will be published in August. Following closely on the heels of the limited series
Locke & Key: Omega
, which has been altered from a six issue run into five issues,
Locke & Key: Alpha
will consist of two 48-page issues wrapping up the story.
--
Nathan Wilson