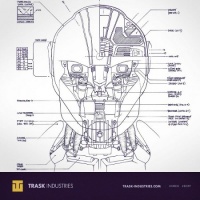 Director Bryan Singer and the publicity mavens at 20th Century Fox continue to do a bang-up job of virally promoting Singer's upcoming
X-Men: Days of Future Past
. In addition to the numerous set photos that Singer has tweeted and the interviews the director has given (see "
Singer Dishes on 'Days of Future Past'
"), Fox has set up a viral "Trask Industries" Website that mimics a typical corporate image-polishing site complete with posters, company history, and a mission statement.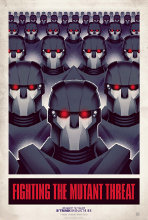 One of the latest additions to all this viral marketing is blueprint of the head of one of the giant sentinel robots created by Trask Industries to hunt down and eliminate the "mutant threat." Click on the blueprint image for a better look at the Brobdingnagian robots. To get a taste for their size, check this photo that Singer
tweeted
of himself standing next to a Sentinel robot.
Singer's
X-Men: Days of Future Past
is slated to debut nationwide on May 23rd, 2014.