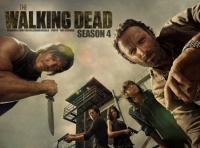 Defying conventional maturation patterns, the average viewers of AMC's
The Walking Dead
series have gotten younger since the first season, according to the
LA Times
. The average age the first season was 33.8; the average age during the just-finished first half of the fourth season was 33.2.
This is atypical, since usually a new series has more viewers that age with the show than new, younger viewers starting to watch. In this case, new, younger viewers are joining the audience in large enough numbers to pull the age curve down instead of up.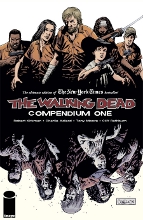 This bodes well not only for AMC and its advertisers, who love younger viewers, but for
The Walking Dead
as a property. This is the same indication we get from the graphic novel sales, where the first
The Walking Dead Compendium
volume was the #2 graphic novel in bookstores in October (see "
October BookScan--Top 20 Graphic Novels
").
So we have two trends, both positive. The first is that the audience continues to grow over-all, both for the TV show (see "
Top 'Walking Dead' Midseason Finale Ever
") and for the comics and graphic novels. The second, confirmed by this new data on the TV show viewership, is that the audience is young and likely to stay with the property for a while, presumably buying comics, graphic novels, games, action figures and other merch along the way. That may mean that the commercial impact of the show has not yet peaked, an amazing accomplishment for where it is in its age cycle.