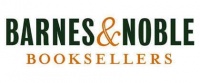 Barnes & Noble was the biggest loser of customers from last year, of 24 chains, in a customer survey conducted last Sunday by America's Research Group and Inmar. The survey of 1000 consumers by telephone asked what chains they shopped at last year and again in 2013. Barnes and Noble is losing the repeat customer battle this year, according to the survey, with only 43.9% of 2012 customers returning in 2013. Barnes & Noble was one of only two retailers retaining less than 50% of their 2012 customers (the other was Costco--what, no 5 pound bags of M&Ms for Christmas this year?).
"If you're losing 50% of your customers, you're in grave trouble and your long-term future is doubtful," Britt Beemer, CEO of America's Research said.
Toys R Us, which has had a lot of red flags recently (see "
Big Loss for Toys R Us
"), was the fourth worst retailer on the list, retaining 53.1%.
Only three retailers, all in the discount category, retained over 70% of their customers, a key threshold for good business: Walmart (88.1%), Dollar Tree (80.4%), and Target (72.1%).