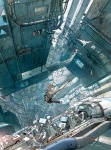 After the Incal
and
The Final Incal
represent the culmination of the science fiction epic originally conceived and developed by Alexandro Jodorowsky and Moebius. The complete story has previously been available only in French.
Only the first volume of the Jodorowsky and Moebius version,
After the Incal,
was ever published. As a result, Jodorowsky developed a separate story with artist Ladronn that was eventually published in three volumes. All four volumes will now be available for the first time in English under the title
The Final Incal
from Humanoids.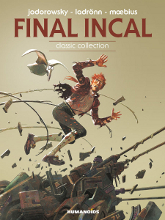 The Final Incal
will be published in two hardcover editions, both at 216 pages. A deluxe, 9.5" x 12.5" limited and numbered slipcase hardcover edition (
Final Incal Classic Collection,
similar to
The Incal Classic Collection
and
Before the Incal
) will carry a $99.95 MSRP. And a 200-copy limited 12" x 16" slipcase hardcover edition, with loose illustrations and a bookplate signed by Jodorowsky and Ladronn (
Final Incal Ultra-Deluxe Edition
) will carry a $590 MSRP.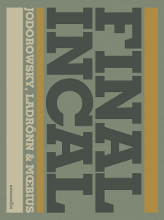 Director Nicolas Refn (Drive) is working on a film adaptation of the first series, Incal (see "
Refn Working on 'The Incal'
").
--
Nathan Wilson