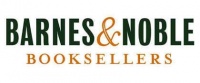 Liberty Media has cut most of its preferred stake in Barnes & Noble, the companies announced Thursday. The sale will close April 8.
Liberty will lose one of its seats on the board as a result; one of its directors will remain. Liberty will also keep 10% of its stake, steps that B&N Chairman Leonard Riggio emphasized in a statement designed to minimize the negative impact of the news. "Liberty's decision to retain a portion of its investment and have active involvement on our board underscores Liberty's ongoing commitment to Barnes & Noble," he said.
Liberty will also lose consent and pre-emptive rights, which will give B&N "greater flexibility to accomplish their strategic objectives," according to Liberty CEO Greg Maffei.
Stockholders were not convinced; shares dropped over 13% in the day's trading.
Liberty's involvement with Barnes & Noble started with a $1 billion offer to buy the company back in May of 2011 (see "
Liberty Media Offers $1 Billion for Barnes & Noble
"). Liberty's John C. Malone didn't sound all that excited about it, though, saying of the business that summer, "It's kind of like the people that survive a small pox epidemic. If you're still alive, well, maybe you got a chance of a long life" (see "
B&N Buyer: Bookselling Today Is Like Surviving a Small Pox Epidemic
").
By August, the deal was off, with Liberty agreeing to buy preferred shares worth $204 million, which gave Barnes & Noble badly needed cash (see "
Liberty Media's Takeover of Barnes & Noble Is Off
").
Liberty probably made out pretty well on the deal; its preferred shares carried a right to convert to common shares at $17 a share; the price at close on Thursday, even after the drop, was $19.12. The preferred shares also paid a dividend of 7.8%.