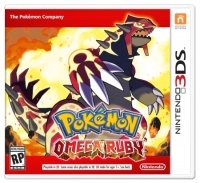 The Pokemon Company and Nintendo will launch the Nintendo 3DS video games
Pokemon Omega Ruby
and
Pokémon Alpha Sapphire
simultaneously worldwide in November.
The new games are updates of the Pokemon Ruby and Pokemon Sapphire Game Boy Advance games from 2003, which were fan-favorites, and the 16 million copies sold worldwide made it the best-selling Game Boy Advance title ever. Retreads of previous Pokemon video games have been done before, on both
Pokemon Red
and
Blue
as well as
Pokemon Gold
and Silver. The new games promise a dramatic story within a new world. The original
Ruby
and
Sapphire
took place in the Hoenn region and introduced new features including double battles and new Pokemon.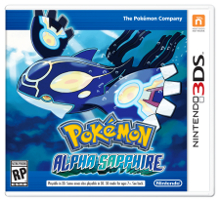 The CCG normally follows the lead of the video game releases, but there have been only a handful of CCG products tied to
XY
, which launched with the
Kalso Starter
last November followed up with the
Flashfire
expansion (see "
'Pokemon XY--Flashfire'
").
A Pokemon Company spokesperson declined to answer questions about the future for
XY
and
Ruby and Sapphire
for the CCG.
Viz will release
Pokemon Adventures Ruby and Sapphire Box Set
, which will collect the
Ruby and Sapphire
arc from the manga, in September (see "
'Pokemon' Activity Picks Up
").