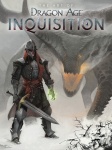 Dark Horse Comics scored a major hit with the videogame-based art book,
The Legend of Zelda: Hyrule Historia
, which has sold over 400,000 copies since its debut in 2013, and it is certainly no surprise that Dark Horse has a number of other videogame-based volumes teed up and ready for the 2014 holiday season.
In October, Dark Horse will publish
The Art of Dragon Age: Inquisition
(MSRP $39.99), a 184-page volume that takes readers behind the scenes of
Dragon Age: Inquisition
, the most ambitious fantasy game created so far by the talented developers at BioWare. Illustrated with hundreds of previously unseen artworks and captions provided by the game developers themselves, this volume covers every aspect of the new game including the heroes, the weapons they use, the beasts they battle, and the extraordinary environment in which they live.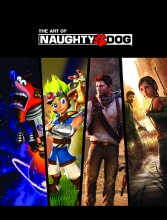 Also due in October from Dark Horse is
The Art of Naughty Dog
(MSRP $39.99), a 184-page hardcover that provides readers with a 30-year retrospective tour of the Naughty Dog game studios rise to prominence thanks to games like
Jak and Dexter
,
Uncharted
,
Crash Bandicoot
, and
The Last of Us
.
(Click any picture for larger view)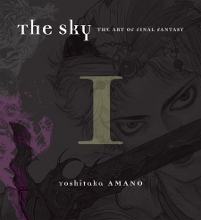 In addition, Dark Horse is reprinting all three volumes of Yoshitaka Amano's
The Sky: The Art of Final Fantasy
, which had previously been available only in a box set, as individual volumes.
Volume One
(MSRP $29.99) is due out in October, followed by
Volume 2
(MSRP $34.99) and
Volume 3
(MSRP $24.99), which are due in November.