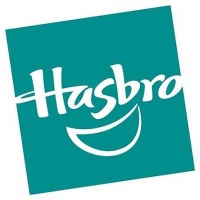 Wizards of the Coast parent Hasbro reported increased earnings for the quarter ended September 28, 2014, behind increases in Boys and Games, partially offset by declines in Girls and Pre-School. Increases in the Games category were attributed to
Monopoly
and
Magic: The Gathering
, which CEO Brian Goldner said in the conference call was "up double digits" for the quarter (according to the
Seeking Alpha
transcript).
Goldner called out the
2015 Core Set
and
Khans of Tarkir
as the products that drove the Q3
Magic
sales growth. Sales were up across both the U.S./Canada and international segments, he said.
After a weak first half,
Magic
sales were up "mid-single digits" for the first nine months of 2014 when compared to the same period in 2013.
Sales increases in the Boys category were driven by Transformers, Marvel, Star Wars, and Nerf, the company said.
Total Hasbro revenues for the quarter were up 7% to $1.47 billion, and earnings were up 43%, to $180.5 million, or $1.40 per share. The earnings number was slightly below the consensus estimate of $1.45 per share (according to the
Wall Street Journal
), but investors like the news, driving the stock up nearly 5% Monday after the announcement.
Some other fun facts from the earnings release and the call:
The company's entertainment and licensing profits took a hit from an accelerated write-off of programming costs on the
Kaijudo
TV show, because of the cancellation of any future products related to the brand (see "
The 'Kaijudo' Post-Mortem
"). The number of players was increasing, according to Hasbro CFO Deb Thomas, but the brand was not meeting expectations.
The company revealed more details of its plans for the
My Little Pony
and
Jem
movies, both announced recently (see "
New 'My Little Pony' Movie Planned
" and "
'Jem' Gets a Date
"). It sounds like both will be relatively low budget affairs. The budget on
My Little Pony
will be "not as big as the big animated theatricals from other people," Goldner said. Comparing the upcoming feature to the company's previous OAVs, Goldner said, "The only difference here is really the format of going out and ensuring that rather than getting just a few theaters like we do for Equestria Girls where we get 400, 500 theaters, we want to go out and get more theaters..."
And
Jem and the Holograms
, although it will be live action, will have a "very small budget relative to live action movies," Goldner said, revealing that "...the movie has been primarily shot already."
And illustrating the relative unimportance of the RPG business to WotC's sales, there was not a single mention of the launch of the new edition of
Dungeons and Dragons
in the earnings release or during the conference call. Four products tied to the new edition of
D&D
were released in Q3: the
Starter Set, Player's Handbook, Hoard of the Dragon Queen, and Monster Manual
(see "
New 'D&D' Dates, Info, and Pics
"). Total sales in Hasbro's games category, which includes both Wizards of the Coast and Hasbro's mass market games such as
Monopoly
and
Risk
, were $395.2 million in the quarter.