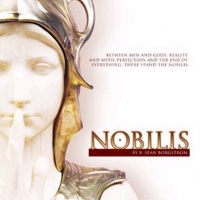 UK RPG publisher Hogshead Publishing has announced that it is ceasing operations as of November 30, 2002. According to the announcement, the decision is being made for creative reasons. '...[W]e are bored, creatively frustrated, and increasingly despondent about the future of the specialist games industry,' it said. 'After our successes in 2002, particularly the mold-breaking and critically acclaimed games Nobilis and De Profundis, we think we've gone as far as we can and this seems a suitable high point on which to call it a day.'
Canadian game publisher Guardians of Order will be taking over the publishing of Nobilis (see 'Charles Vess to Illustrate Nobilis') and its supplements, effective immediately. The game originated from Pharos press in 1999 and Hogshead released a revised, expanded edition early this year. A second printing of the core rulebook is due in North America in December.
Hogshead also published Warhammer Fantasy Roleplay under license from Games Workshop; the license has been returned to GW. SLA industries has been returned to the control of Nightfall Games, and Warpstone magazine will continue to be published under its own imprint.
Hogshead is also winding up its business affairs in an orderly way.

The announcement said the company is 'refreshingly solvent,' and has disposed of most of its inventory, is collecting its debts, and paying its creditors.