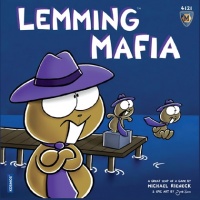 Mayfair Games' Lemming Mafia won the "Best Family Game" Award from Games Magazine. Other Mayfair titles that made Games Magazine's "100 Traditional Games of Note" list for 2011 include Lords of Vegas: Dice Dust Dollars, Wacky Wacky West, and Martin Wallace's Automobile.
The winners of
Games Magazine's
2011 Awards are: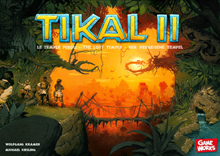 Game of the Year:
Tikal II: The Lost Temple

(Asmodée Editions; designers: Wolfgang Kramer and Michael Kiesling)
Best New Abstract Strategy Game:
Confusion: Espionage and Deception in the Cold War
(Stronghold Games; designer: Robert Abbott)
Best New Advanced Strategy Game:
Die Burgen von Burgund
(The Castles of Burgundy)
(Alea/Funagain; designer: Stefan Feld)
Best New Family Game:
Lemming Mafia
(Mayfair Games; designer: Michael Rieneck)
Best New Card Game:
Hey Waiter!
(R&R Games; designer: Anthony Rubbo)
Best New Strategy Game:
Glen More

(Rio Grande Games; designer: Matthias Cramer)
Best New Party/Manual Dexterity Game:
Funfair
(Eggertspiele/Funagain; designers: Inka and Markus Brand, Peter Eggert, Philipp El Alaoui, Friedmann Friese, Michael Rieneck, Martin Schlegel, Stefan Stadler, Tobias Stapelfeldt, and Birgit Stolte)
Best New Puzzle:
IQ Twist
(Smart/Tangoes USA; designer: Raf Peeters)
Best New Word Game:
Pathwords
(ThinkFun; designer: Derrick Niederman)
Best New Historical Simulation Game:
Command and Colors: Napoleonics
(GMT Games; designer: Richard Borg)