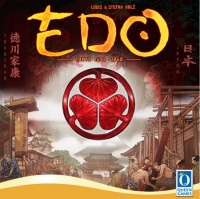 German game publisher Queen Games has announced plans to release three new titles in the next few months. Edo and Maharani are both scheduled to release in May, while Escape: The Curse of the Mayan Temple is planned for June.
Edo, designed by Louis and Stefan Malz, is a construction game set in Shogun-era Japan. Two to four players compete to gather resources and build castles, markets, and houses in feudal Tokyo. Edo won the "Best Evening-Length Game" at the 2010 Hippodice Game Design competition under the name Altiplano.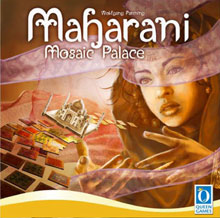 Maharani
was designed by Wolfgang Panning, and challenges players to construct mosaic tiles for the Taj Mahal palace. The tiles for the mosaic are added to the game through a rotating rondel mechanic, and players can add their tiles to any part of the palace.
Maharani
is for two to four players.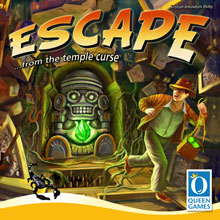 Escape: The Curse of the Mayan Temple
is a cooperative, real-time board game designed by Kristian Amundsen Østby. One to five players must work together to escape from a collapsing Mayan temple. All players play simultaneously and in real time, using dice to take actions in the game. To win, the players must all manage to escape before the time expires. The game will include a soundtrack CD.
Queen Games recently entered an exclusive distribution arrangement for the US with ACD. For more details, see "
Queen Crowns ACD
".