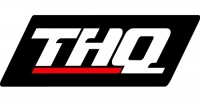 Video game company THQ filed for Chapter 11 bankruptcy protection last week. It went into the reorganization with $37.5 million in debtor-in-possession financing and a potential buyer; Clearlake Capital has made a stalking horse bid of $60 million for the company, which was once valued at $2 billion. THQ would shed debt in the Chapter 11 process, according to the company's announcement.
Videogame sales have taken a beating over the past two years, including a 20% drop through August of 2012 (see "
2012 Videogame Sales Down 20%
"). And THQ was probably worse-positioned than most; it had made big investments in children's videogames with Pixar and DreamWorks Animation as sales on children's videogame sales evaporated, according to
Home Media
.
THQ was best known for WWE titles and
Saint's Row.