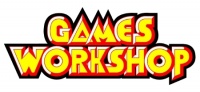 Games Workshop sales in North America were up 7.8% (in constant currency) for the company's fiscal year ended June 3, 2013, according to the company's recently released annual report. The North American sales increase was the best of Games Workshop's territories; that compares to a 3.5% increase in worldwide sales for the company.
The full year North American sales increase reflected a decline in growth rate in the company's second half; sales in North America were up 16% in the first half of the fiscal year, and worldwide sales were up 10% (see "
Games Workshop Sales, Profits Up
").
Converting the company's reported sales in pounds sterling to dollars at today's exchange rate ($1.53/1), Games Workshop sales in North America were $56.1 million for the year, with $5.1 million in operating profit. GW also gives a sales measure based on customer location, which comes up even higher, at $62.3 million in sales for the year.
Games Workshop's worldwide sales were $205.9 million for the year, and its profit before taxation was $32.7 million.
Games Workshop had 99 stores in North America as of June 3, and plans to close 28 stores and open 38, taking it to over 100 stores in the territory. For comparison, GW has 135 stores in Europe and 137 in the United Kingdom.
The company noted that 76 of its North American stores are in its one-man store format. Worldwide, 274 of 415 stores (67%) are one-man stores.
The annual report revealed the size of Games Workshop's relationship with Fantasy Flight Games, which produces board and card games based on GW properties, by reporting its over-all royalty income, and then the videogame portion (leaving FFG's royalties as the remainder). Games Workshop earned $230,000 in royalties from Fantasy Flight Games in the most recent fiscal year, compared to $643,000 in Fantasy Flight royalties in the year ended June, 2012.