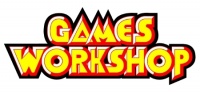 Vertically-integrated miniature games powerhouse Games Workshop reported a 10.4% decline in revenue for the 6-month period ending on December 1st when compared with its performance during the same period in the previous year. The company maintains that this decline continues the trend that developed during the first half of 2013, which was the second half of the period covered in GW's previous fiscal year report (see "
Games Workshop up 7.8%
" for ICv2's analysis of GW's June 2012 - June 2013 full year report), and blamed the poor result on "the rapid transition from multi-man stores to one-man stores and the reduction of hours across the Group caused disruption in our retail chain."
Revenue was down in every area of Games Workshop's worldwide sales operation including North America (-15%), the U.K. (-12.2%), Continental Europe (-14%), Australia (-18%), and Asia (-18%). Sales were also down through distributors in part due to the company's inability to provide advance information in time to take full advantage of the distributor's monthly ordering cycles. GW's Chairman and acting CEO T H F Kirby reported that the during the 6-month period the company opened 27 stores and closed 20.
The most positive arena for Games Workshop was "Royalties," which grew two-and-one-half times from 400,000 pounds to 1 million pounds for the period ending in December, 2013. The major jump in royalties probably means increased sales of GW-themed games by Fantasy Flight Games, though the FFG royalty payments were not broken out in the most recent report (to see what FFG paid in the June 2012-June 2013 period see "
Games Workshop up 7.8%
").
Although Games Workshop declined to pay a dividend, the company maintains that its prospects are good because the company has its "costs under control" and its "margins remain strong." The company also feels secure that the 1-man store model "insures that new openings are profitable."
Games Workshop also announced a major reorganization of its sales procedures across all its various channels. The company's own retail outlets will be consolidated under a single Retail Sales Manager for each key geographic area (U.K., North America, and Europe), while trade sales will now be consolidated into a global business operating from Lenton, Nottingham.
The initial response of investors in the U.K. to Games Workshop's latest fiscal report was not pleasant with the stock dipping 24%, wiping out all the gains in had made during the previous 12 months.