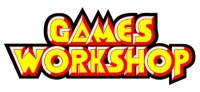 Games Workshop announced that its sales for the fiscal half-year ended November 30 were roughly in line with expectations and with the year-ago period. But profits, affected negatively by the strength of the British pound, will be roughly £1 million less than those in the year ago period, the company said.
The stabilization of sales is a welcome development after an 8.2% decline worldwide in the fiscal year that ended July 29th, but investors aren't happy about a further decline in profits after a 50% decline last year (see "
Games Workshop Sales, Profits Decline
"). The stock price is down over 7% since the warning was issued.
Kevin Rountree (formerly COO) will take over as CEO of the company on January 1st, following Tom Kirby's resignation (see ""
New CEO at Games Workshop
").