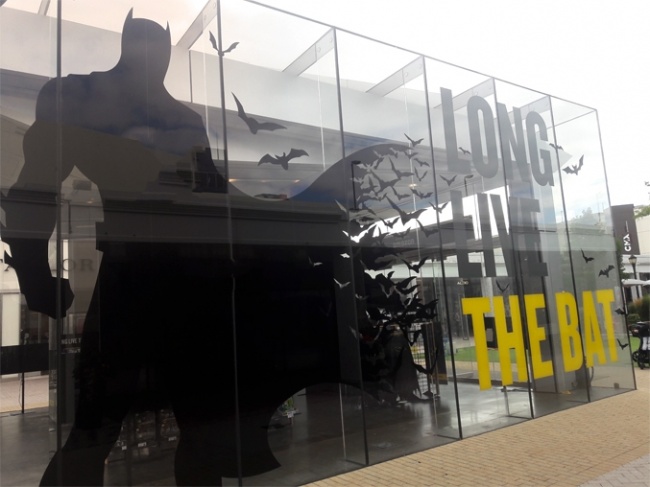 Amazon and Warner Consumer Products recently teamed up to open four brick-and-mortar "presented by Amazon" Batman pop-up stores, three located on the West Coast and one located in the Midwest, to celebrate Batman's 80th Anniversary. We visited the Batman store at Old Orchard Mall in Skokie, IL, which was installed in a glass structure called The Cube.
The store primarily featured merchandise from Warner's Batman licensees. There was a section with Funko Pop! figures, and another with the Fischer Price Batman line. There were also a few young adult books placed strategically on the four half-shelves throughout the store, and a back shelf with Halloween costumes. Behind the check out kiosk, in the back of the store, there was an Instagram photo backdrop and Batman cut-out to encourage fans to take pictures and share the store on social media.
To continue reading this article, you must be an ICv2 Pro subscriber. Register now or sign in.