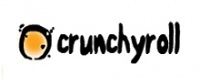 GDH, parent company of the Gonzo anime studio, is a "silent investor" in Asian entertainment site Crunchyroll, according to a Crunchyroll spokesperson. The investment was made after a working relationship between the two companies was developed, which has included open-priced anime downloads released simultaneously with first broadcast in Japan (see "Gonzo Adopts Open Pricing").
The investment does not entitle GDH to a board seat, and it has "no influence or insight into Crunchyroll deals/decisions/direction," according to the spokesperson.
Crunchyroll was also funded by venture investors Venrock this year.