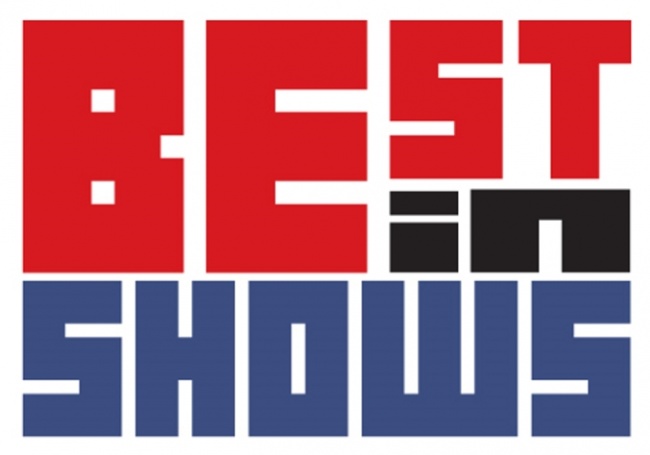 The number of films tied to geek culture has expanded rapidly in recent years, accounting for a bigger and bigger percentage of Hollywood releases. "Best in Shows" is the ICv2 list of geek films, arranged by quarter, with some context for each. Dates and other information are updated until release with new info as we get it. To see all the periods we're covering, see the "
Best in Shows Index
."
Pan
October 9
Hugh Jackman stars as Blackbeard in this live-action "origin" saga for Peter Pan, which takes place in Neverland where an orphan boy leads a rebellion against Blackbeard and his evil Pirates. Live-action fantasy films have had a mixed record at the box office lately, but those with the strong literary pedigrees (LOTR, The Hobbit, etc.) appear to be doing the best—Does J.M. Barrie's Peter Pan have the same kind of potential? The film was moved from a July release to October this spring to avoid a crowed summer box office schedule.
Jem and the Holograms
October 23
Universal recently announced this date for the live-action feature based on the 1980s Hasbro animated series and toy line (see "Jem Gets a Date"). IDW Publishing is launching a new ongoing comic in March.

James Bond - Spectre
November 6
The twenty-fourth James Bond film will star Daniel Craig and will likely be a hit since the franchise has been gaining momentum ever since Craig took on the mantle of 007. The 23rd installment in the series was the highest-grossing in franchise history (see "Skyfall Sets North American Record for Bond Films").

Peanuts
November 6
It took two years for the Fox studio to convince the Schulz family to give the rights to create a full length CGI animated feature starring the Peanuts gang to Blue Sky Studios, creators of the Ice Age movies). The release of the new Peanuts movie will more or less coincide with the 50th Anniversary of the first Charlie Brown TV special, A Charlie Brown Christmas, which aired back in 1965. The original Peanuts comic strip remains a Top 5 Comic Strip property for Fantagraphics, and new collections of licensed Peanuts graphic novels from Boom are also doing well ("Top 5 Comic Strip Properties"). The first trailer can be seen here: (see "New Trailer for 'Peanuts' Film").

The Hunger Games: Mockingjay, Pa., Part 2
November 20
Hollywood's insatiable greed is never more nakedly exposed than it the current trend to break novels into two or more parts. On the plus side it allows for the inclusion of much more material from the book, but on the negative side in most cases it breaks up the narrative, creates phony climaxes, and worst of all, fleeces the fans unnecessarily. All that said, this film will be a big hit and will probably leave its devotees wishing they had made 3 movies from the novel.

Victor Frankenstein
November 25
Fox is prepping a big-budget science fiction version of Mary Shelley's classic with James McAvoy as Victor Von Frankenstein and Daniel (Harry Potter) Radcliffe as Igor the Hunchback.

The Good Dinosaur
November 25
2014 was the first year in a long time without a new Pixar movie (see "Animation Gap in 2014"), so fans will be eagerly awaiting this title, which marks Pixar's return to creating original animated gems rather than sequels. That originality might hurt a bit at first, but dinosaurs remain incredibly popular with kids and with the critics who will likely be on board for this one. The teaser trailer can be seen here (see "Pixar's 'The Good Dinosaur' Teaser Trailer").

Star Wars: The Force Awakens
December 18
Arguably the biggest movie of the year in its merchandising potential, J.J. Abrams' Star Wars will be scrutinized from every angle. Latest reports indicate that Abrams, who has taken over the writing chores with The Empire Strikes Back scribe Lawrence Kasdan (see "Kasdan, Abrams Take Over Star Wars VII Writing") wants to focus on the original trio of Star Wars heroes, Han Solo, Luke Skywalker, and Princess Leia in this first film and then deal with their offspring in subsequent films in his trilogy. Abrams did a great job reviving Star Trek, but it many ways that was an easier task (the bar was certainly lower, both in the cost of the film and its expected grosses). Disney's expensive purchase of Lucasfilm is on the line here, so there is little chance that this film won't make its announced start date (unless there are real problems)—see "Star Wars VII Won't Be Delayed."


Click here for Best in Shows, Q1 2016