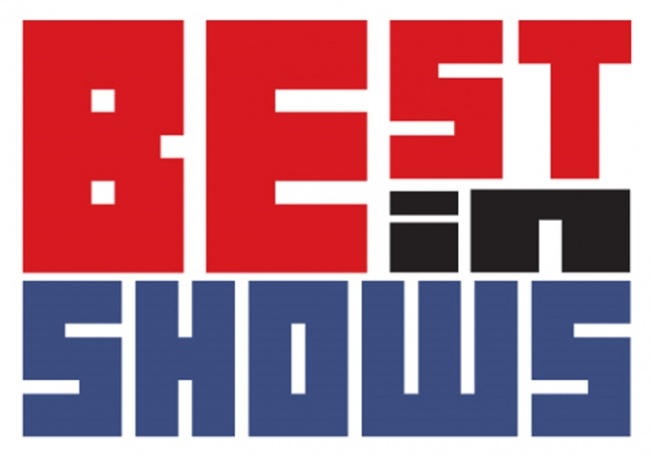 The number of films tied to geek culture has expanded rapidly in recent years, accounting for a bigger and bigger percentage of Hollywood releases. "Best in Shows" is the ICv2 list of geek films, arranged by quarter, with some context for each. Dates and other information are updated until release with new info as we get it. To see all the periods we're covering, see the "
Best in Shows Index
."
Term Life
April 8
Focus Features is releasing this criminal-on-the-run black comedy based on the 2011 Image graphic novel by A.J. Lieberman and Nick Thornborrow (see "Vince Vaughn in 'Term Life'"). The trailer and poster can be seen here (see "First Trailer and Poster for 'Term Life'")
The Jungle Book
April 15
Disney is prepping a live-action adaptation of Rudyard Kipling's saga with the original Iron Man director Jon Favreau at the helm (see "First Live-Action 'Jungle Book' Trailer").
Ratchet & Clank
April 29
Gramercy Pictures is turning the PlayStation game series into an animated feature directed by Kevin Munroe (TMNT). The film will feature the title characters' video game voice actors, James Arnold Taylor and David Kaye, reprising their roles as they heroes attempt to stop Chairman Drek from destroying every planet in their galaxy. There was a 6-issue comic series released by Wildstorm, and a Japanese manga created, but the latter was never licensed for U.S. release.
Captain America: Civil War
May 6
Captain America: The Winter Soldier had a record-setting April box office opening (see "'Winter Soldier' Sets April Record"). It was also confirmed even before the movie opened that Anthony and Joe Russo, who directed Cap 2, will be directing the third feature (see "'Captain America 3' Directors Set"). Chris Evans will return in the title role, as part of his six picture deal, and Kevin Feige will produce. Marvel confirmed the Civil War title in October 2014 (see "'Black Panther,' 'Captain Marvel,' 'Inhumans' Movies").
Angry Birds
May 20
A Sony Animation feature film based on the popular mobile game from Rovio, which has already spawned comic books (see "Angry Birds Comic From IDW") as well as an animated TV series. The film will feature the voices of Jason Sudeikis, Peter Dinklage, Josh Gad, Bill Hader and Maya Rudolph.
X-Men: Apocalypse
May 27
Director Bryan Singer, whose X-Men: Days of Future Past debuts in 2014, returns with X-Men: Apocalypse, which will focus on the young cast of X-Men: First Class (see "First Class in Apocalypse"). Of course a lot depends on the success of Days of Future Past, which is the second most expensive film in 20th Century Fox studio history.

Alice Through The Looking Glass
May 27
Tim Burton's Alice in Wonderland was a huge worldwide hit in 3-D, and Disney is planning to use 3-D again, but Burton won't be directing, which will undoubtedly hurt the film's geek cred, but Johnny Depp will return (see "Johnny Depp to Star in Alice in Wonderland Sequel"). The teaser trailer can be seen here " First 'Alice Through the Looking Glass' Trailer."
Teenage Mutant Ninja Turtles 2: Out of the Shadows.
June 3
After a $65 million debut, Paramount wasted no time in announcing a sequel to the Michael Bay produced live-action Teenage Mutant Ninja Turtles movie (see "Box Office Shell-Shocked By 'Turtles' Reboot"). Hopefully this one won't suffer the repeated postponements the first one suffered. The first trailer can be viewed here (see "Teenage Mutant Ninja Turtles 2' Trailer").
Warcraft (3D)
June 10
The long-awaited film based on World of Warcraft, the most popular MMORPG of them all, has at least got a release date (see "Warcraft Movie Production Set" & "WoW Movie Gets Release Date"). This franchise has spawned comics, toys, and a recently cancelled CCG. The movie was shifted to this date by Universal amidst several other shifts in April 2015.
Finding Dory
June 17
This Pixar Animation sequel to Finding Nemo takes place six months after the original. Dory and Nemo re-team to find Dory's family. It's been 12 years since the original film, but Pixar films always carry a wealth of marketing opportunities. Pixar claimed this date after rival Dreamworks's How to Train Your Dragon 3 film was pushed back to 2018.
Independence Day: Resurgence
June 24
Twentieth Century Fox has pushed back this sequel several times, most recently bumping it from a July 1 opening (see "'Best In Shows' Summer Update"). The movie picks up 20 years after the original, with Bill Pullman returning as President Whitmore, and Jeff Goldblum reprising his geeky computer expert role as well. Maika Monroe, Jessie Usher, Liam Hemsworth, Charlotte Gainsbourg and Garrett Wareing have all been added to the cast. The world has united to form the Earth Space Defense program in preparation for the inevitable alien return.
Click here for Best in Shows, Q3 2016