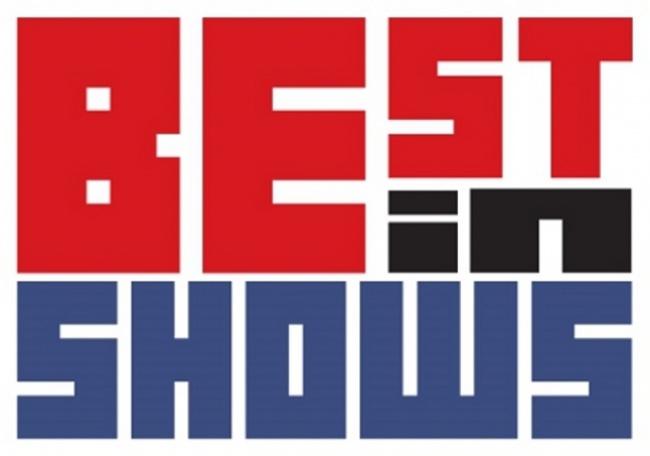 The number of films tied to geek culture has expanded rapidly in recent years, accounting for a bigger and bigger percentage of Hollywood releases. "Best in Shows" is the ICv2 list of geek films, arranged by quarter, with some context for each. Dates and other information are updated until release with new info as we get it. To see all the periods we're covering, see the "
Best in Shows Index
."
The Legend of Tarzan
July 1
Warner Bros. is planning to shoot this reboot in 3D. It stars Alexander Skarsgard as Tarzan, and Margot Robbie, the breakout star from Wolf of Wall Street, as Jane. Samuel Jackson, Dijimon Housou, and Christoph Waltz will also have supporting roles.
The BFG
July 1
DreamWorks Studios will release an adaptation of Roald Dahl's 1982 children's book, directed by Steven Spielberg. Walt Disney Company will handle the film's U.S. distribution and Striker Entertainment will handle licensing in North America.
Ghostbusters
July 15
This Paul Feig-directed reboot recasts the classic spook-hunting quartet with female comedians Kristen Wiig, Melissa McCarthy, Kate McKinnon, and Leslie Jones (see "First Shot of All the Ghostbusters in Uniform"). Chris Hemsworth will play their secretary, and Neil Casey will play the villain. There has been a lot of merchandise tied to the franchise since it celebrated its 30th anniversary, including comics from IDW and a recent Cryptozoic board game which raised over $1.5 million on Kickstarter (see "Top 10 Tabletop Game Kickstarters"). Expect massive merchandising tie-ins to the film.
Ice Age 5
July 15
Here's another long-running animation franchise though its popularity in North America has dropped considerably since the first film.
Star Trek Beyond
July 22
This film is now ready to go with Justin Lin (Fast and Furious) signed to direct, replacing Roberto Orci, who worked on the script (see "'Star Trek 3' Gets New Director"). The core cast from the first two films is expected to return, and two of the stars have already granted the producers options for a fourth film (see "First 'Star Trek Beyond' Image").
Suicide Squad
August 5
Warner Bros. confirmed the date for the DC Comic-based film directed by David Ayer (see "Warners Announces 9 More DC Movies"), which announced the main line-up (see "'Suicide Squad' Cast Announced").
Miss Peregrine's Home for Peculiar Children
Sept. 30
Fox's upcoming American fantasy adventure film is directed by Tim Burton and written by Jane Goldman, based on the 2011 novel of by Ransom Riggs. The film stars Asa Butterfield, Eva Green, Ella Purnell, Chris O'Dowd, Allison Janney, Terence Stamp, Kim Dickens, Rupert Everett, Judi Dench and Samuel L. Jackson. A graphic novel version of the book by Cassandra Jean was released in November 2013.
Click here for Best in Shows, Q4 2016