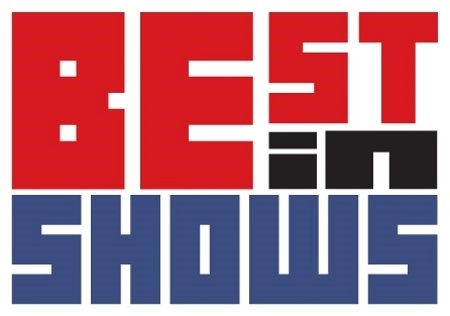 The number of films tied to geek culture has expanded rapidly in recent years, accounting for a bigger and bigger percentage of Hollywood releases. "Best in Shows" is the ICv2 list of geek films, arranged by quarter, with some context for each. Dates and other information are updated until release with new info as we get it. To see all the periods we're covering, see the "
Best in Shows Index
."
Underworld: Blood Wars
October 14
Underworld: Blood Wars
is the fifth film in the gaming-based fantasy franchise, which will star series veteran Kate Beckinsale and newcomer Theo James (
Divergent
).
Trolls
November 4
Fox is basing this CGI animated feature film on the classic Happy Troll Doll from the Danish company Dam Things.
Doctor Strange
November 4
Marvel Studios recently announced this date move for the planned adaptation of the story of the Sorcerer Supreme as part of a slate of new projects (see "'Black Panther,' 'Captain Marvel,' 'Inhumans' Movies"). The script, director, and shooting schedule have been confirmed (see "'Doctor Strange' to Shoot in U.K."), now all that's needed is the name of the actor who will portray the neurosurgeon turned supernatural practitioner.
Sinister Six
November 11
Sony Pictures recently set a date for this Amazing Spider-Man spin off, while simultaneously bumping the planned The Amazing Spider-Man 3 back to 2018, after ASM 2 posted the lowest-grossing film numbers in franchise history (see "'Sinister Six' Spin-Off Boots 'ASM 3' to 2018"). Drew Goddard has already been named to direct the film, which focuses on the villainous sextet of Spidey foes who form an alliance to take out the Webslinger, though the final roll call of villains (there have been many incarnations) has yet to be announced.
Moana
Nov. 23, 2016
Disney's latest musical princess film is set 2,000 ago, where a 16-year-old Polynesian girl named Moana dreams of exploring nearby islands. She sneaks aboard a boat with her pig sidekick Pua and rooster Hei. She ends up stranded on an island, and there she meets mythical hero Maui (voiced by Dwayne Johnson) whose tattoos come to life.
Star Wars: Rogue One
December 16
The Gareth Edwards-directed standalone film will star Felicity Jones (see "'Star Wars' Stand-Alone Casts Female Lead"), and filming is set to begin shooting in summer 2015 in London (see "First 'Star Wars' Standalone Film Title Revealed").
Assassin's Creed
December 21
Fox's adaptation of this popular Ubisoft historical fiction action adventure video game franchise was pushed back from a 2014 release (see "'Deadpool Movie Gets a Date"), but production finally began in early 2015. The property has numerous licensed products from prose novels, figures, card games, and a new comic series from Titan Comics (see "New 'Assassin's Creed' Comic").

Click here for Best in Shows, Q1 2017.