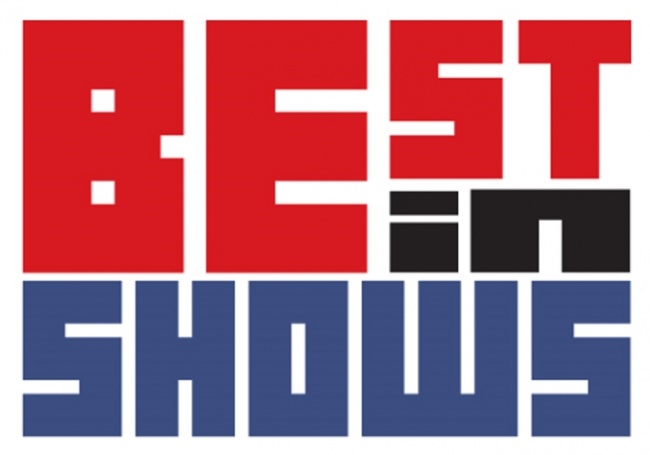 The number of films tied to geek culture has expanded rapidly in recent years, accounting for a bigger and bigger percentage of Hollywood releases. "Best in Shows" is the ICv2 list of geek films, arranged by quarter, with some context for each. Dates and other information are updated until release with new info as we get it. To see all the periods we're covering, see the "
Best in Shows Index
."
The Smurfs: The Lost Village
April 7, 2017
Based on the beloved comic book creations of Peyo, this feature is directed by Kelly Asbury (shrek 2, Gnomeo & Juliet) and produced by Jordan Kerner (The Smurfs 1 & 2), and co-produced by Mary Ellen Bauder Andrews (Hotel Transylvania). The voice cast includes Demi Lovato as Smurfette, Jack McBrayer as Clumsy, Joe Manganiello as Hefty, Danny Pudi as Brainy, and Rainn Wilson as Gargamel, with Mandy Patinkin as Papa.
Guardians of the Galaxy Volume 2
May 5
Guardians of the Galaxy was the first movie in 2014 to top $300 Million in the domestic box office (see "'No Good Deed' Tops Another Lackluster Session"). Marvel announced before the movie released that James Gunn would write and direct the sequel, and originally set the release for July 2017 (see "'Guardians' Sequel Due on July 28, 2017"), but the date was shifted a few months later as part of a major Marvel Studios project update (see "'Black Panther,' 'Captain Marvel,' 'Inhumans' Movies").

Barbie movie
May 12
Sony Pictures plans a theatrical release for this Mattel toy-based film.
Alien: Covenant
May 19
Twentieth Century Fox again changed the date for this Alien prequel from August 4 in November 2016.
Pirates of the Caribbean: Dead Men Tell No Tales
May 26
The latest Disney pirate adventure franchise recently moved from a July 2017 opening to this date.
Wonder Woman
June 2
Spinning out of Batman v Superman: Dawn of Justice, this movie will star Gal Gadot, and be directed by Michelle MacLaren (see "'Wonder Woman' Director Named "). Not much else is known about the film, but it will doubtlessly link to the events in the Justice League Part One movie that follows in November, since Gadot is signed to a three picture deal (see "Warner Bros. Gives New 'Wonder Woman' 3-Picture Deal").
Captain Underpants
June 2
Dreamworks Animation is adapting Dav Pilkey's immensely popular(see "'Captain Underpants' Graphic Novels") and somewhat controversial (see "Banned Books Week Focuses on Comics") illustrated children's novel series Captain Underpants.
The Mummy
June 9
The script is being penned by Jon Spaihts (Prometheus) and has Alex Kurtzman (Star Trek), Roberto Orci (Transformers), Chris Morgan (Fast and Furious 6), and Sean Daniel (The Mummy films) on board to produce. Tom Cruise will star. The movie has been bumped several times, most recently to this date by Universal.
Cars 3
June 16
It appears that the "cartoon wars" will be back in 2017 if this Pixar film opens just two weeks before Universal's Despicable Me 3. Pixar had claimed the date for an "untitled" project, then announced Toy Story 4 would take this date, then in October 2015,pushed that project back in favor of the third entry in the vehicle-based franchise.
Transformers: The Last Knight
June 23
Paramount set this date for as part of an announcement of a trio of new Transformers sequels for the fifth outting of the 'robots in disguise.'
Despicable Me 3
June 30
Don't expect these two films to open just a week apart.

Click here for Best in Shows, Q3 2017