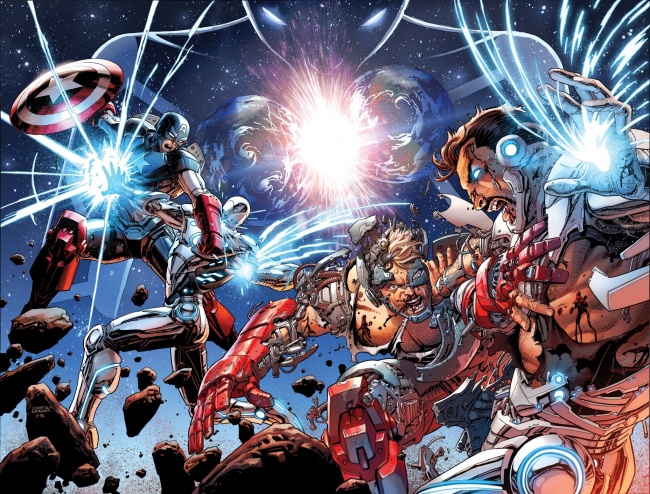 Marvel has announced the end of both the
Avengers
and
New Avengers
series in April. The news came with the reveal of the interlocking covers for
Avengers
#44 and
New Avengers
#33 drawn by Dustin Weaver.
The oversized April issues will bring to a close Jonathan Hickman's apocalyptic storyline before the May launch of
Secret Wars,
which is also penned by Hickman (see "
Marvel Unveils 'Secret Wars' #1 Cover
"
). Mike Deodato will provide interior art for
Avengers
#44, while Kev Walker will return to provide the art for
New Avengers
#33.
Weaver (
Star Wars: Knights of the Old Republic, S.H.I.E.L.D.
) also did an impressive
Avengers
triptych cover design for the rebooted
Avengers
series for the Marvel NOW! launch in 2012 (see "
Marvel Unveils Dustin Weaver's 'Avengers' Covers Triptych
"
).