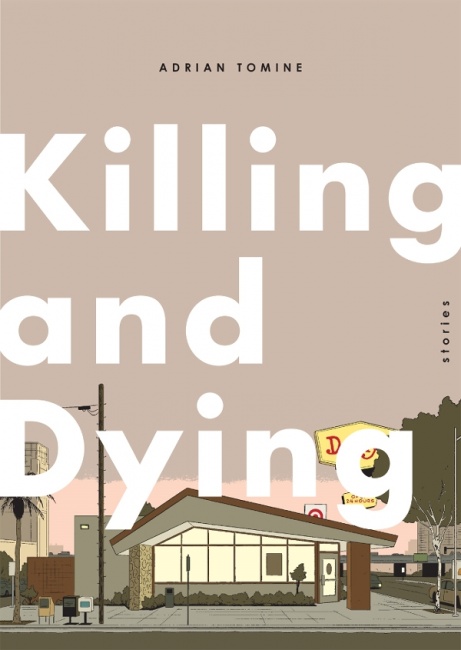 Drawn & Quarterly will publish Adrian Tomine's next graphic novel, Killing and Dying, this October. The book will collect stories from Tomine's work in his comic
Optic Nerve,
including "Amber Sweet," which shows the devastating impact of mistaken identity in a hyper-connected world; "A Brief History of the Art Form Known as Hortisculpture," which shows the invention and destruction of a new art form; "Translated from the Japanese," storytelling through still images; and the title story, "Killing and Dying," which tackles the topics of parenthood, mortality, and stand-up comedy.
The release of
Killing and Dying
marks the 20th anniversary of the relationship between Drawn & Quarterly and Tomine, who began self-publishing
Optic Nerve
when he was 16. D&Q offered to publish it in 1994, and editor Chris Oliveros continues to work with Tomine. "...[I]n the ensuing two decades it's been a real privilege to see how he has continued to evolve as an artist, a writer, and overall as a cartoonist," Oliveros said.
The stories in
Killing and Dying
"...are darkly funny, and they're tinged with a very particular acerbic wit that we haven't seen all too often before this," Oliveros said.
Tomine regularly receives awards and nominations, most recently an Eisner nomination for a short story from
Optic Nerve
#13 (see "
2014 Eisner Award Nominees
").