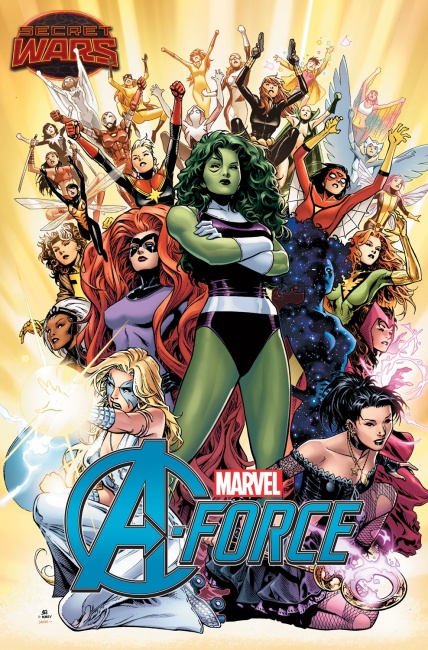 Marvel has announced
A-Force
, a new all-female team emerging during
Secret Wars
in May. The announcement was made this morning on ABC's talk show
The View.
A-Force
will be co-written by G Willow Wilson (
Ms. MarveI
) and Marguerite K. Bennett (
Angela: Asgard's Assassin, Max Ride: First Flight
), with artwork by Jorge Molina (
X-Men
). The main cover will be provided by Jim Cheung, and a variant by Stephanie Hans.
Within the Warzones of
Secret Wars
(see "
'Warzones!' The Final 'Secret Wars' Umbrella Brand
"), She-Hulk, Dazzler, Medusa, Nico Minoru and other super heroines will join forces, "We've purposefully assembled a team composed of different characters from disparate parts of the Marvel U, with very different power sets, identities and ideologies," G. Willow Wilson said.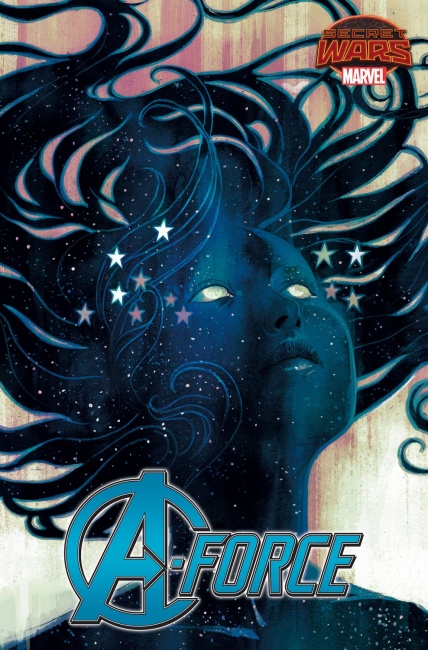 The team will also debut a new character, Singularity, who is actually a cosmological event rather than a physical human. In an interview with
USA Today
, Wilson revealed that Singularity is a pocket universe created during Secret Wars that gained self-awareness, and chose to be female. Wilson describes her as similar to Q from
Star Trek: The Next Generation.

"
We're having very interesting discussions in comics about gender, about competing ideologies, about how to be inclusive without making fans of the classic canon feel alienated," Wilson said. "These are big questions for the whole industry right now and everybody is grappling to answer in fresh and relevant ways. So to be part of that is very, very cool for me."