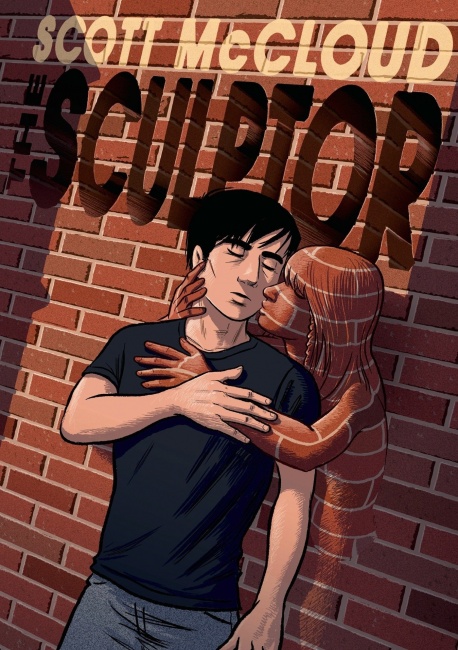 Sony has acquired the movie rights to the new Scott McCloud graphic novel
The Sculptor
out of a "competitive situation," according to
The Hollywood Reporter
. The adaptation will be produced by the ubiquitous Scott Rudin, and Josh Bratman (
Priest, Fright Night
). Rudin has one Oscar win and another six nominations and has produced a long string of successful, high profile films and TV series.
McCloud, who started out with the Eclipse Comics series
Zot
and more recently has been known for his non-fiction work, including
Understanding Comics
, spent five years working on the nearly 500-page story of an artist who makes a deal with Death to trade his life for 200 days of creative power, he told ICv2.
The deal with First Second to publish the book, brokered by Judith Hansen of Hansen Literary Agency, was announced back in 2009 (see "
First Second to Publish Scott McCloud
") with a planned publication date in 2013. The release date was moved to 2015 (see "
Scott McCloud's 'The Sculptor'
"), and First Second recently released the graphic novel with an initial print run of 100,000 (see "
Interview with Mark Siegel, Part 3
').
Given the stature of the two main players, McCloud and Rudin, and the high profile of the work, the odds of this movie getting made are higher than most.