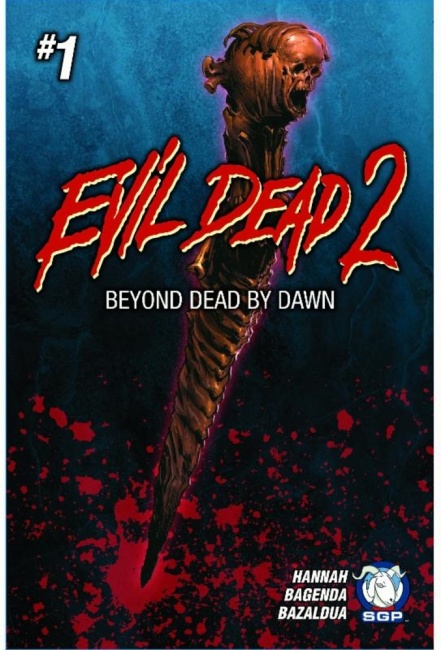 Space Goat Productions, Inc. will launch a new publishing imprint, Space Goat Publishing, in May. Its first print series will include
Evil Dead 2
,
Big Game Hunters, Mage, Inc.
and
Space Goat Presents Vol. 1.
Evil Dead 2: Beyond Dead by Dawn
#1 will debut in June, written by Frank Hannah, with art by Barnaby Bagenda and Oscar Bazaldua. Based on the film
Evil Dead 2
, the comic will pick up with Annie Knowby "dead" in Hell. She'll have to use the Kandarian Dagger and the Necronomicon to save her parents and free her soul from hordes of demons and Deadittes. The series will get a special two-part prequel in Space Goat's May titles
Big Game Hunters and Mage, Inc.
A second offering,
Evil Dead 2: Tales of the Ex-Mortis
#1, will ship in July.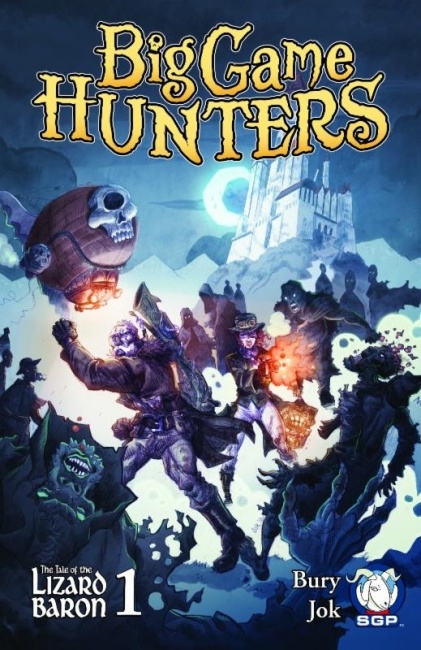 Big Game Hunters #1
follows a band of steampunk Victorian monster hunters who work at the behest of the Queen's Directorate. After dispatching a creature in the Scottish Highlands, they are sent to a Prussian village on a mysterious new mission. The title launches in May.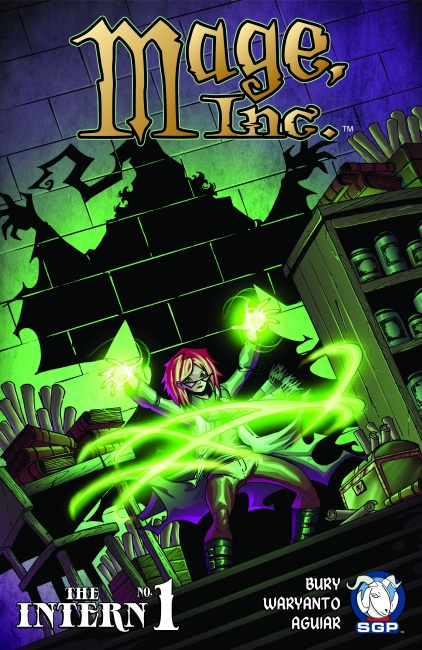 Mage, Inc.
follows Keira Zeleznovova, an unpaid intern at Mage, Inc. whose mentor has her acting as a secretary more than an apprentice. But when a routine dues collection goes wrong, and a mage dies, things suddenly get interesting. Issue #1 will release in May.
The hardbound anthology
Space Goat Presents Vol 1.
will also arrive in May, collecting seven stories including the first
Big Game Hunters, The Family Secrets,
and
Doorkickers.