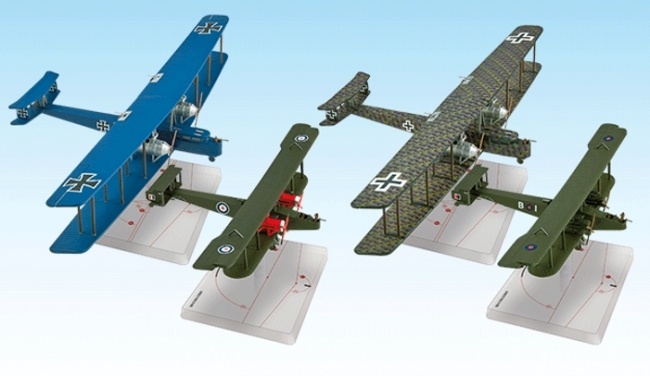 Ares Games has announced two bomber unit expansions for its
Wings of Glory WWI
aerial combat tabletop game this fall. The expansions are currently being funded via a Kickstarter campaign, which includes a retailer level. Retail release is planned for October or November.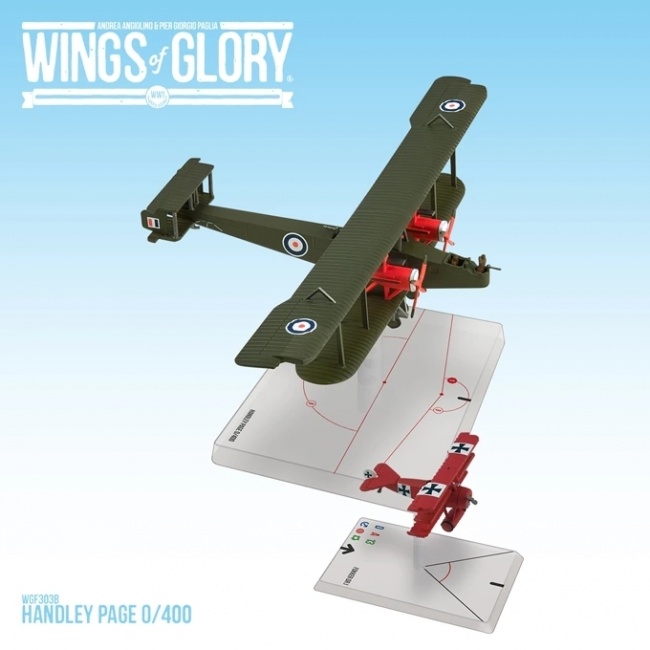 Ares launched the WWI line in 2012 (see "
'Wings of Glory WWI'
"). Now it will add the British
Handley Page O/400
and German
Zeppelin Staaken R.VI
to the line. The bombers were used in the last months of WWI in pivotal historical events including the bomber blitz over London in 1918.
Each 1/144 scale, pre-painted, ready-to-play model airplane comes with a maneuver deck, airplane card, crew management card and damage counters, new rules, and the special gaming base. The wingspan of the
O/400
scale model is 21 cm (more than 8"), and the wingspan of the
R.VI
model is about 30 cm (1 foot). Tentative MSRP is $60.00 for the
Handley Page O/400
, and $80.00 for the
Zeppelin Staaken R.VI.
Each model includes two paint jobs from which to choose. Packaging will be similar to current
WWI Wings of Glory Special Packs
. As expansions, a
WWI Rules and Accessories Pack
is needed to play.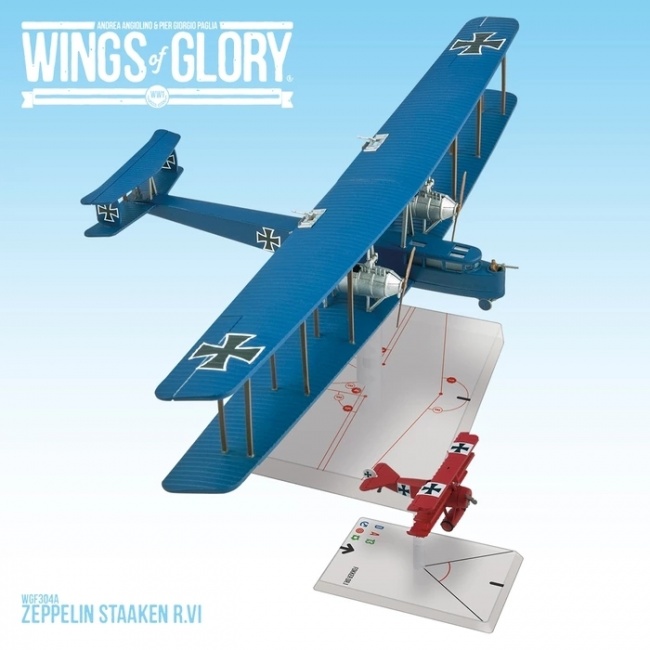 The Kickstarter campaign, which was seeking $20,000, was funded in three hours. The campaign has raised $29,742 from 187 packers ($159.05/backer average) as of this writing. The $800 retailer level includes 12
Zeppelin Staaken R.VI
(six of each version) and 12 1/144
Handley Page O/400
miniatures (six of each version). Backers of this campaign will also be eligible for special stretch goals that may not be included in the retail version. Backer fulfillment is planned for October.