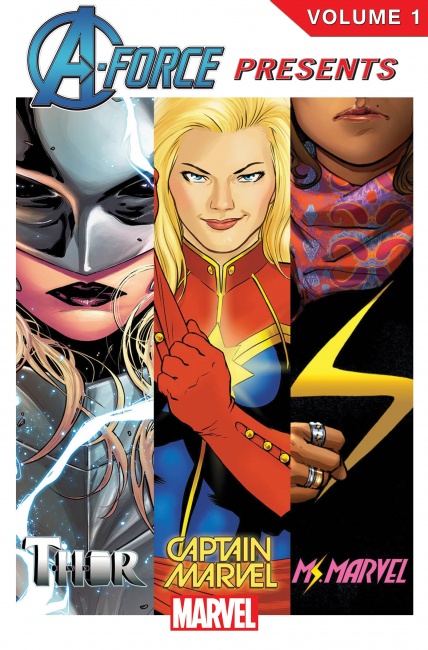 Today Marvel Comics announced the September release of
A-Force Presents
, a bi-monthly series of graphic novel anthologies focusing on the exploits of Marvel's female heroes.
A-Force Presents
will spotlight the exploits of Ms. Marvel, Thor, Captain Marvel, Black Widow, She-Hulk, Spider-Gwen, Silk, and other Marvel distaff superheroes.
A-Force Presents
#1 ($14.99), which is due in September, collects the critically claimed first issues of
Ms. Marvel, Captain Marvel, Thor
(with the new female Thor),
She-Hulk, Black Widow
, and
Unbeatable Squirrel Girl
. Each volume of
A-Force Presents
will include six issues and provides an excellent entry point to the Marvel Universe.