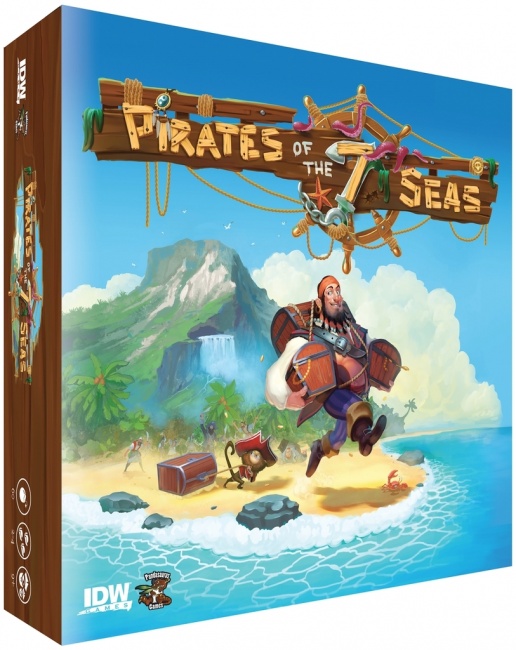 IDW Games will release Pirates of the 7 Seas in August.

Pirates of the 7 Seas is designed by Oleksandr Nevskiy and Oleg Sidorenko (Mysterium). Game play for this pirate game is different, as the top of the box tin serves as the board, and the dice are also the player's ships – which means they're played where they land, which can influence game play as much as what they show when rolled. The goal is to win the most booty by the end, but that can be accomplished by many ways: making a deal with the Governor to become "official" pirates, visiting a cartographer to find a map to hidden treasure, or even consulting a shaman to curse the other pirates.

The game is for 2-4 players, ages 8 and up, and plays in 45-60 minutes. MSRP is $59.99.