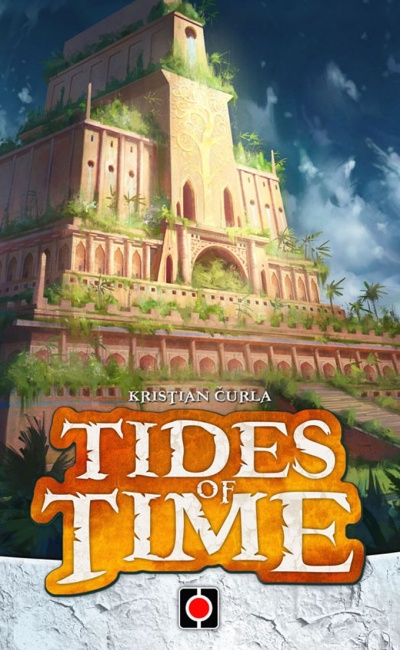 Polish game publisher Portal Games has joined the recent trend for "micro" card games with its upcoming set collection and card drafting game
Tides of Time
.
Like other games in the category, the entire game is composed of a very small number of cards and a few supporting pieces, and can be played in 10 - 20 minutes.
Tides of Time
is the first game from designer Kristian Curla.
In
Tides of Time
, players compete to create the most prosperous kingdom. Each player begins with a hand of five cards (out of only 18 cards in the game) drafting one and passing the rest. Points are scored based on card combinations and each card's unique scoring rule. At the end of the round, each player chooses one "Relic of the Past" to keep and one card to remove from the game. The kingdom worth the most points after three rounds wins.
The game is for 2 players, ages 8 and up, and plays in 10 - 20 minutes. MSRP is $12.00. The game will premiere at Gen Con, with trade release following in August.
This will be the first two-player game that Portal Games will publish in English. It is a much smaller game than Portal's usual offerings, but Portal CEO Ignacy Trzewiczek was impressed by the game's difficult decisions when the designer approached him at
Spiel
in Essen last year. In a press release, he said "when we played it, I knew immediately that it was a perfect fit for Portal Games. The play is more streamlined than our usual games, but each decision is rich and difficult."
Tides of Time
joins a number of other upcoming Portal Games releases announced at GTS last month (see "
'Imperial Settlers' Expansion, 'Neuroshima Hex' Returns, More
").