Whether one considers Jeff Kinney's Diary of Wimpy Kid books graphic novels or not, it is clear that the tenth volume in the series of illustrated diaries will be the sales leader for Abrams burgeoning line of books for children. Diary of a Wimpy Kid: Old School, which is due in November, will carry a cover price of $10.95 and will be one of the bestselling books of any type released in Q4.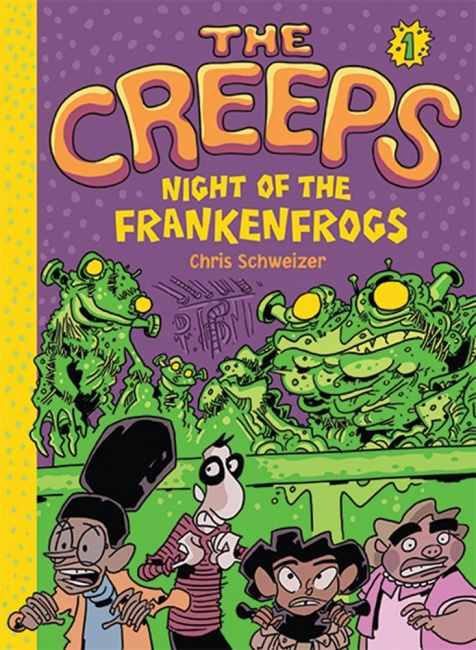 But there is a lot more than just a new Wimpy Kid volume due out from Abrams next fall. In fact there is a quartet of excellent full-on graphic novels for kids due out from Abrams' Amulet imprint in the fall starting with the first book in a new series,
Night of the Franken Frogs
by Chris Schweitzer. In
Night of the Franken Frogs: The Creeps
, which is due out in August with a cover price of $9.95, a diverse group of kid detectives investigate the weird and wacky events in their hometowns in the first book in this series, which aims to please the 8-12-year-old readers with a blend of the kid-friendly horror elements of
Goosebumps
and the nerd-friendly vibe of
The Goonies
.
Two Amulet graphic novel releases are slated for October including The Misadventures of Salem Hyde, Book 5: Frozen Fiasco, the latest graphic novel from Frank Cammuso, the creator of the popular Knights of the Lunch Room series. The fiercely independent little witch Salem Hyde returns with her animal companion, Lord Percival J. Whamsford III (that's "Whammy" to you), in a winter adventure that is bound to please fans of this series that has a proven track record of hooking young readers in the 7-9 range.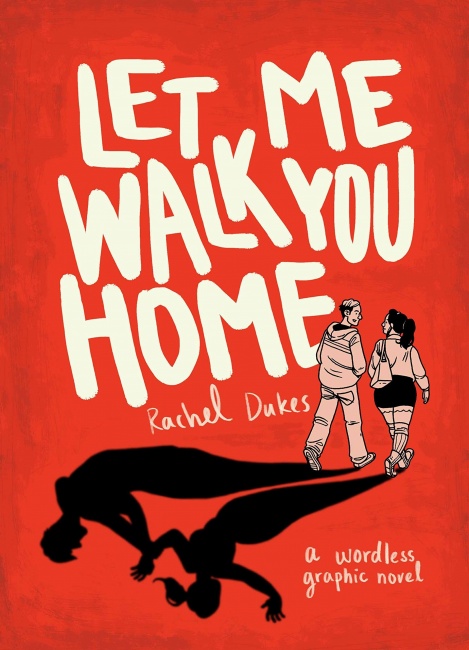 Amulet's other October graphic novel release is very different.
Let Me Walk You Home
by Rachel Dukes ($14.95) is a wordless graphic novel that targets teens 14 and up with a relatable story that tackles the difficult subject of sexual assault. Dukes does an excellent job of exploring the difficulties encountered by a young couple struggling to save their relationship in the wake of a sexual assault.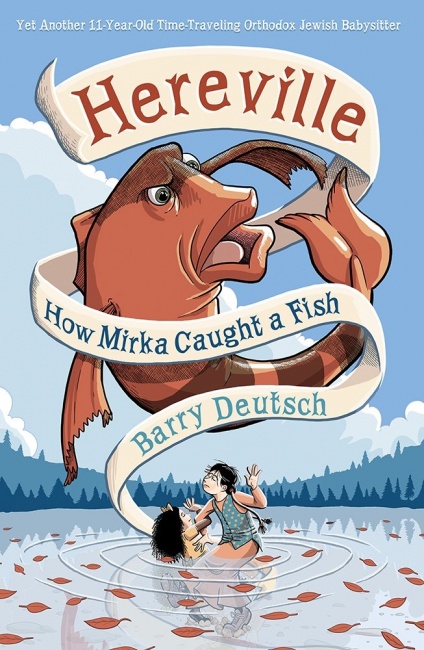 In November, Amulet will release Barry Deutsch's
Hereville: How Mirka Caught A Fish
in hardcover ($17.95), a delightful tale that targets the 8-12 demographic with a fish story for the ages. This is third volume in a critically-acclaimed series that has received Harvey, Eisner, Nebula, and Ignatz nominations and made just about everybody's "Best Graphic Novels for Kids" lists.