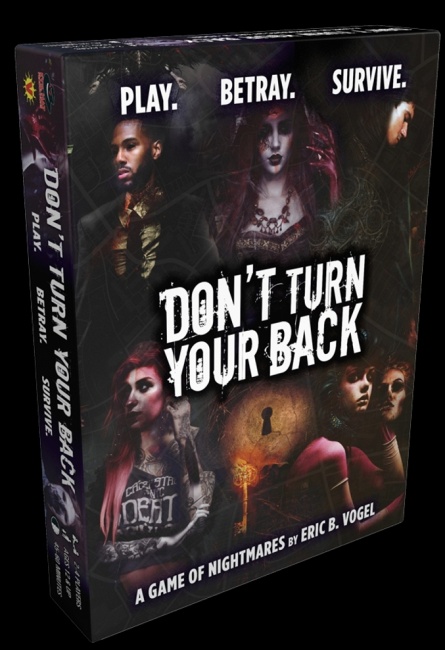 Evil Hat Productions will release its second deck-builder style card game with the dark and gritty
Don't Turn Your Back
. The new game, designed by Eric B. Vogel, is scheduled for September release.
(Click image for larger view.)
Don't Turn Your Back takes place in the "Mad City" setting, also used for Evil Hat's Don't Rest Your Head roleplaying game titles. Players try to survive in a city full of bizarre happenings by extracting dreams and bartering them with the "Nightmares" for favors.
The game features familiar deck-building combined with a worker placement board game mechanics. The cards feature dark photo-manipulated imagery by George Cotronis. Evil Hat successfully funded the project earlier this year via Kickstarter.
Don't Turn Your Back is designed for two to four players, ages 13 and up, and plays in about an hour. MSRP is $40.00.
This will be the second deck-builder design that Vogel has created for Evil Hat (see "'Zeppelin Attack!'").