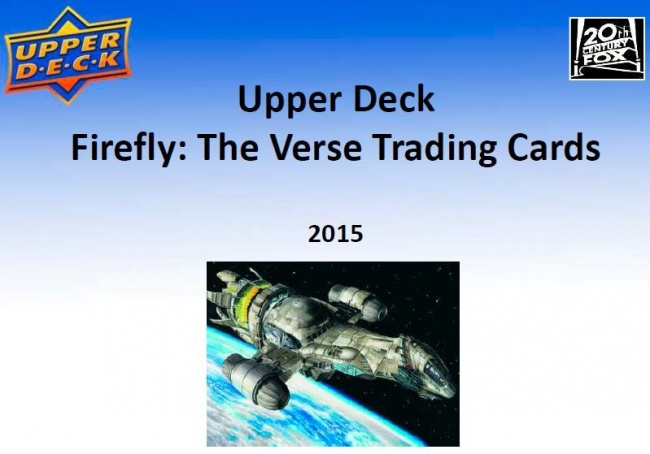 The Upper Deck Company, in conjunction with 20th Century Fox Licensing, has announced the September release of
Firefly: The Verse Trading Cards
.
(Click any image for larger view.)
The set consists of a 180-card base set featuring original art based on the TV series that will be sold in 7-card packs with 5-6 base cards in each pack. Chase cards include "actor autograph" cards, 1 of 1 artist sketch cards, cards replicating iconic badges from the series, authentic 1 of 1 press plate cards, and subsets featuring the ships, characters, locations and weapons used in the series.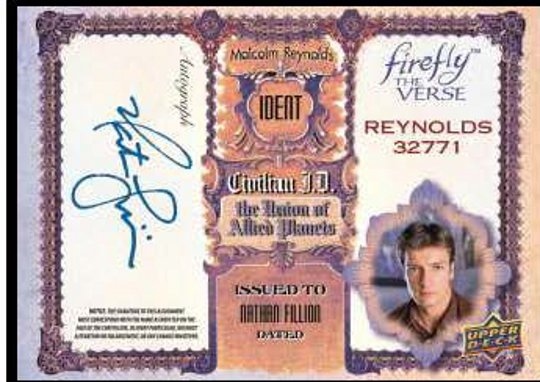 The
Firefly: Verse Trading Cards
will come with twenty 7-card packs in every box and 12 boxes per case. Upper Deck is producing three different parallels of the base set with foil, canvas stock, and autographed versions of every card for hardcore collectors to chase. Upper Deck has set a June 26 order cut-off date for the
Firefly: Verse Trading Cards
, which will ship to retail in September.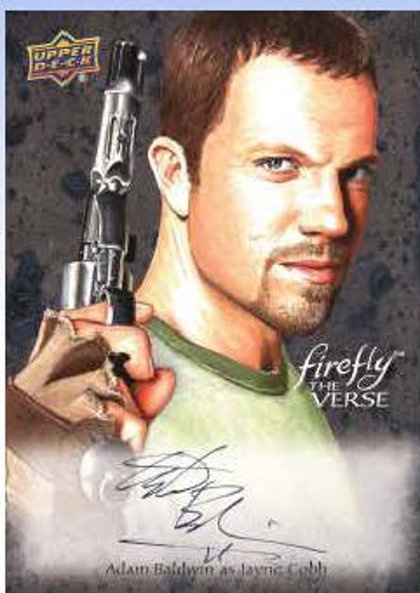 Despite the fact that Joss Whedon's
Firefly
TV series lasted just 1 season (14 episodes), it has developed a true cult following and remains a potent licensing property particularly in the comics and games category (see "
Two Expansions for Firefly Game
").