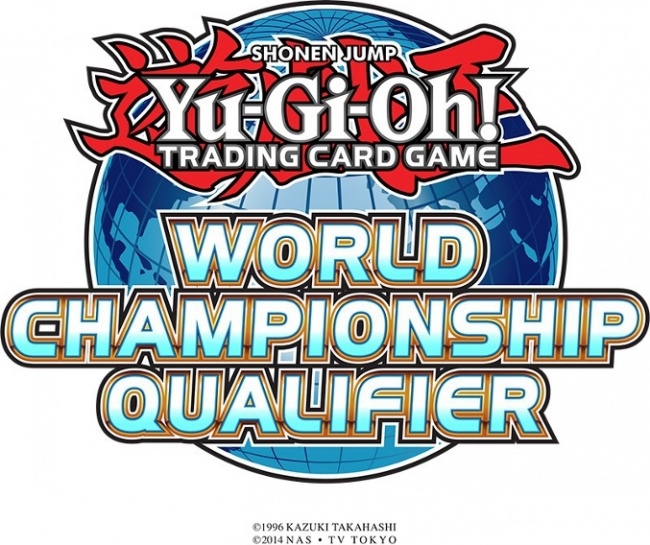 Konami Digital Entertainment has announced details for its Yu-Gi-Oh! North American World Championship Qualifier (WCQ) taking place in Nashville, Tennessee on June 27-28 at the Nashville Music City Center.

The North American WCQ and the North American Dragon Duel WCQ are invitation-only events where winners of previous Yu-Gi-Oh! Championship Series compete for a chance to qualify for the World Championships. Konami will be hosting a Last-Chance Qualifier for Duelists and Dragon Duelists to earn an invite to the respective WCQ events on Friday, June 26. The actual WCQ will begin on Saturday.

Pre-registration runs Friday, June 26 from 12 -7pm, with registration continuing on Saturday June 27 at 7am. Round One starts at 10 am. Registered players will receive a World Championship Qualifier Game mat and a pack of World Championship Qualifier Card Sleeves.

The first through sixth place finalists from the North American WCQ, as well as the first and second place finishers for the North American Dragon Duel WCQ will be invited to compete in the World Championships in Kyoto, Japan in August. The winners of both WCQs will receive paid travel and accommodations along with a host of other prizes that come with the title of North American Champion 2015.

Voice actors Darren Dunstan (Maximillion Pegasus) and Jonathan Todd Ross (Marik Ishtar, Yami Marik) will be on hand for autograph sessions and a special Live Duel.

Konami will demo the new PlayStation 4 and Xbox One game Yu-gi-Oh! Legacy of the Duelist at the show. They will also have a photo booth set up where players can make their own personalized Yu-Gi-Oh! Token Card, and try the Xbox Kinect video game Duel Dash.

Public Events held throughout the weekend.will include the new Beta Format Win-A-Mat, 2016 Regional Qualifiers, Starter Deck, Structure Deck, 3 vs. 3 Team Dueling, Tag Team Dueling, Duelist League, Attack of the Giant Card!! and Win-A-Mat.

Konami hosted its 150th Yu-Gi-Oh! Championship Series event in Columbus, Ohio last month (see "Konami Hosts 150th YCS").