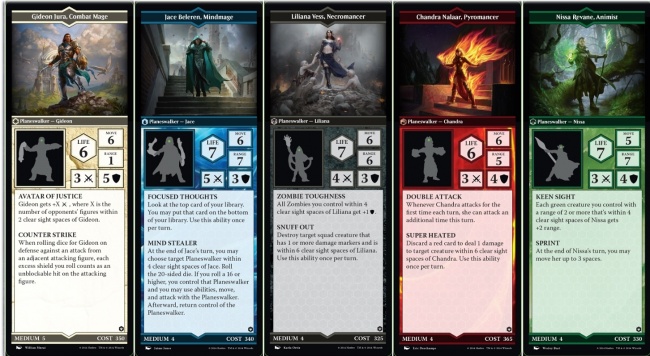 Hasbro has announced that the highly anticipated
Magic: The Gathering Arena of the Planeswalkers
strategy board game, which it's producing in a collaboration with Hasbro division Wizards of the Coast, will release on July 1 for "select hobby game stores" and Amazon. Release at "major retailers nationwide" and HasbroToyShop.com will follow on August 1.
Earlier this year, there were concerns that the mass channel release would precede hobby channel release, but the WPN website was eventually updated in May to reflect the officially announced August 1 release for both channels (see "'Magic' Board Game Update"). Hasbro has changed its plans more than once as it struggled to accommodate hobby distribution for a game that's also planned as an outreach tool for a mass audience. Today's announcement is apparently the final word on release plans.
Hobby distributors are telling their customers that the initial hobby release is in extremely limited quantities, appropriate for demo-ing or very limited sale, with additional copies to follow.
(Click either image for larger view.)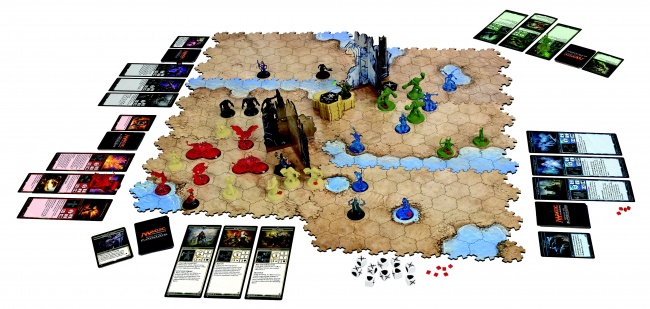 Hasbro will also have the game on hand at its booth at San Diego Comic-Con for demonstrations and giveaways, as well as at Gen Con.