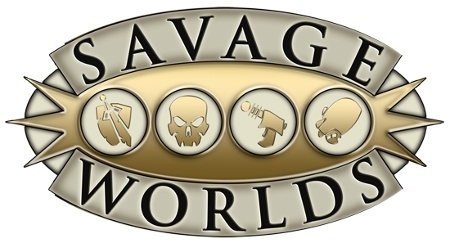 At Gen Con, Pinnacle Entertainment Group announced three licensed comic properties will be adapted into
Savage Worlds
roleplaying games:
The Goon, Flash Gordon,
and
Fear Agent.
Pinnacle announced a
Savage Worlds
adaptation of Cullen Bunn's
The Sixth Gun
earlier this spring (see "
'The Sixth Gun' Goes Savage
").
Eric Powell's
The Goon
is a multiple Eisner Award-winning series published by Dark Horse Comics. The hard-boiled story mixes dark humor and violence as the titular character battles supernatural pulp monsters including ghouls, mutants, mad scientists, robots, mob leaders, giant squid, and vampires.
Fear Agent
is a Dark Horse Comics series by Rick Remender (
Uncanny Avengers, The End League, Venom
) with art by Tony Moore (
The Walking Dead, The Exterminators, The Punisher
), and Jerome Opena (
Star Wars Tales, Wolverine, Deadpoo
l). The sci-fi story follows Heath Huston, a cynical, alcoholic Texan who joins the space battle against the aliens who destroyed Earth.
Alex Raymond's
Flash Gordon
space opera comic strip was first published in 1934, and the property has been adapted into movies, TV shows, animated series, and novels. Dynamite Comics has been producing new comics based on classic King Features, including
Flash Gordon
(see "
Preview: 'King: Flash Gordon' #1
"). Pinnacle's announcement contained no specific information about the project.
At Gen Con, Pinnacle also told ICv2 that it would be Kickstarting a new edition of
Rippers
, its first
Savage Worlds
setting, which has been out of print for 10 years, in September. The new edition will move the Victorian steampunk timeline forward so that fans of the original setting will experience a completely new setting. Like all Pinnacle Kickstarters, retailers who participate in the company's Savage Retailers program will be eligible to receive their books ahead of general release.
The company also plans a new edition of the
Deadlands
core rules for next year as part of the game's 20th Anniversary, as well as a new plot point campaign.