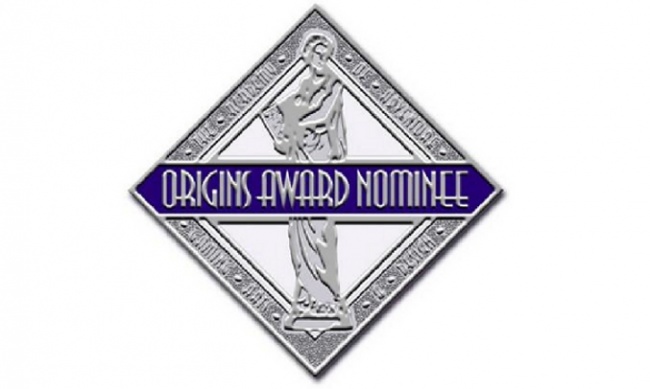 The Academy of Adventure Gaming Arts and Design (AAGAD) has announced updates to the categories for the Origins Awards, which also includes the return of the Game of the Year award.
At GAMA's annual membership meeting at the Origins Game Fair, a committee was chartered to evaluate the Origins Awards process. This will be the first updates to the awards categories since 2003 (see "Origins Awards Winners"). "We formed an Origins Award committee to re-evaluate the Origins Awards, making sure they reflected the needs of today's game industry," Justin Ziran, President of Wizkids Games and GAMA's Board President said. "The changes for the Origin Awards bring the program into better alignment with the market."
There were previously nine submission categories, with some broken into subcategories. The new structure will include seven categories, with no subcategories:
1) Board Games
2) Card Games (includes dice and deck-building games)
3) Collectibles (all games with a collectible component)
4) Role-playing Games
5) Family Games
6) Miniatures Games
7) Game Accessories
The publication category has been eliminated. The jury will pick the best five product submissions in the genre as nominees.
"This step moves the awards forward and the new categories better reflect today's market and the industry as a whole," John Ward, Executive Director of GAMA and the AAGAD Chair said.
The full list of this year's winners can be seen here: "2015 Origins Award Winners."