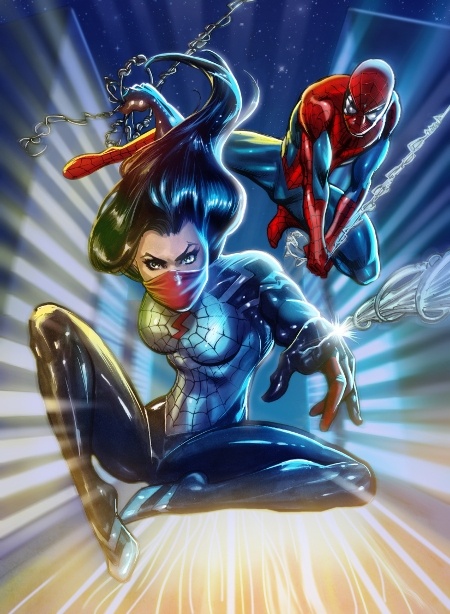 Upper Deck Entertainment has announced the second release for its
Marvel Legendary: Secret Wars
expansion (see "
'Secret Wars' Joins 'Legendary: A Marvel Deck Building Game'
").
Marvel Legendary: Secret Wars Vol. 2
will release in November.
[
Click image for larger view.]
This big box expansion for the popular deck-building game will consist of 350 cards, including 16 new Heroes and 5 new Villain groups. There are also 4 new Masterminds and 6 new Schemes. Playable characters will include members of the Illuminati, Cabal and alternate universe characters Beast, Capt Britain, Spider Gwen, Ruby Summers, and Dr. Punisher The Soldier Supreme.
Players can work together or against each other, as they engage in combat across various Battleworld universes including X-Men '92, Mrs. Deadpool and the Howling Commandos, Deadpool's Secret Secret Wars, and the Masters of Kung Fu. This expansion also introduces a way a player can take the role as the Mastermind against the other players.