Here come the big movies of 2015 starting with George Miller's hyperkinetic Mad Max: Fury Road, but there's also a comic book-based movie you may never have heard about, plus the debut of the first season of the new Star Wars Rebels TV series, plus a new live-action series co-created by The Boondocks' Aaron McGruder, and a full slate of anime.
Theatrical Movies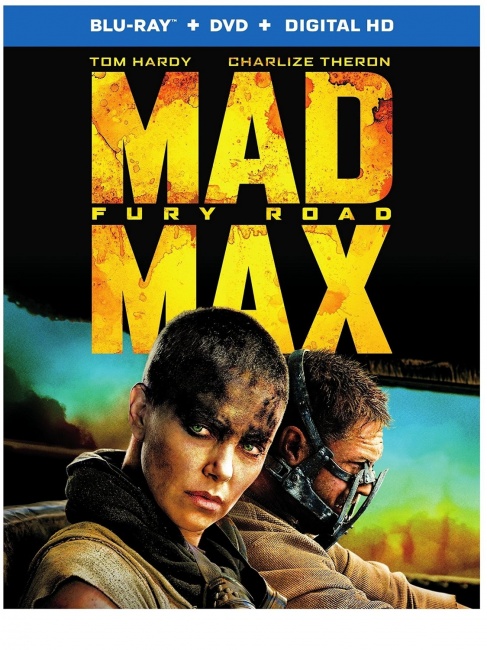 This week's top release is one of the surprise hits of the summer, George Miller's
Mad Max: Fury Road
(Warner Bros., "R," 120 min., $29.98, BD $44.95), which rebooted the 1980s post-apocalyptic franchise with a bang by updating it with a strong female heroine (Charlize Theron in a fearless performance).
Fury Road
won't win any "writing" awards for its straight line "chase" narrative that rarely stops the action for anything. Like many modern blockbuster's
Fury Road
can appear to some as one long, loud chaotic amusement park ride, but that view ignores the stark beauty of the film's landscapes, which are allowed to become part of the story by Miller's old school techniques that involve establishing shots as well as brilliant stunt work rather than the pedestrian (and unbelievable) computer-generated effects that plague so many modern films.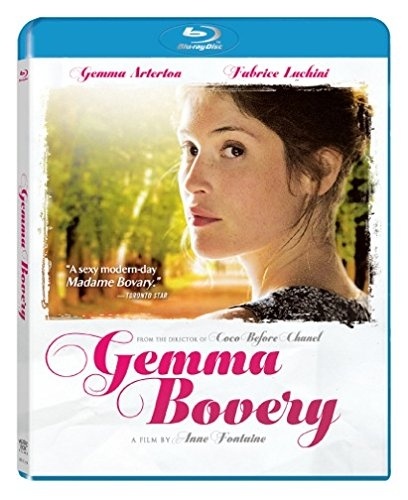 This week's comic book-based movie is also worth a look.
Gemma Bovery
(Music Box Films, "R," 99 min., $29.95, $34.95), is based on the 1999 graphic novel by Posy Simmonds, and stars Gemma Atherton in a comedy/drama that echoes Flaubert's 19th Century masterpiece
Madame Bovary
in clever self-referential ways that clearly mark it as a 21st Century film. Atherton starred in an adaptation of Simmond's
Tamara Drewe
, which played fast and loose with Thomas Hardy's Far From the Madding Crowd, and she functions much the same way—as an unstoppable female force powered by a sexual allure that creates nothing but chaos among the male population. Needless to say,
Gemma Bovery
is not for everyone's taste. The satire flags a bit after the movie's stronger opening sequences, but this is a movie that should interest lots of folks who enjoy challenging films that are based on challenging graphic novels.
A film that skews even older than Gemma Bovery in its appeal is I'll See You in My Dreams (Universal, "PG-13," 194 min., $29.95, BD $34.98), which stars Blythe Danner in what is a very rare role in the American cinema, a 70-something widow with a romantic life. This is a sensitive and yet fairly unsentimental film that deals with aging with a candor that is rare in American movies. Younger viewers may find this film, in spite of its humor, to be a downer, though the critics (predictably on the prowl for anything new and different) gave the movie a sterling 94% positive rating on review aggregator Rotten Tomatoes.
Another "art" film that deals with serious issues that are mostly ignored in the movies is Good Kill (Paramount, "R," $29.99, BD $39.99), which stars Ethan Hawke as an anguished drone wrangler in a story that examines the moral complexity of killing by remote control.
The indie comedy The D Train (IFC, "R," 101 min., $29.99, BD $39.99) stars Jack Black as a nerdy late 30's something obsessed with his high school reunion, who hopes to insure a gala event by securing the return of his class's most successful member, a suntan lotion model played by James Marsden. The D Train, which received just a 44% positive rating on Rotten Tomatoes, attempts to take the "bromance" to a whole new level, which may have unsettled some critics.
TV on DVD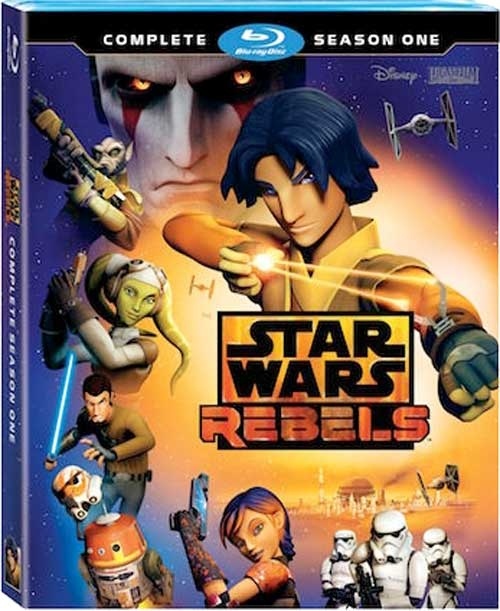 _The fall rush of TV releases is at hand, and this week's top offering is
Star Wars Rebels: The Complete First Season
(Disney, 330 min., $39.99, BD $45.99), which includes all 15 first season episodes of the new
Star Wars
animated series, plus loads of extras including a preview of
Season 2
and features on all of the top
Star Wars Rebels
characters. In the new Disney-controlled interconnected
Star Wars
media universe, this series is part of the overall continuity—and characters from the
Star Wars Rebel
cartoon have already made it into Marvel's Star Wars comic books.
Another series with comic book ties is the ABC comedy/adventure/detective series Castle: The Complete 7th Season (Disney, 946 min., $45.99), while other series due out on Tuesday with major fantasy components include the CW series The Vampire Diaries: The Complete 6th Season (Warner Bros., $59.98, BD $60.10), and its spin-off series The Originals: The Complete 2nd Season (Warner Bros. $44.98, BD $49.98).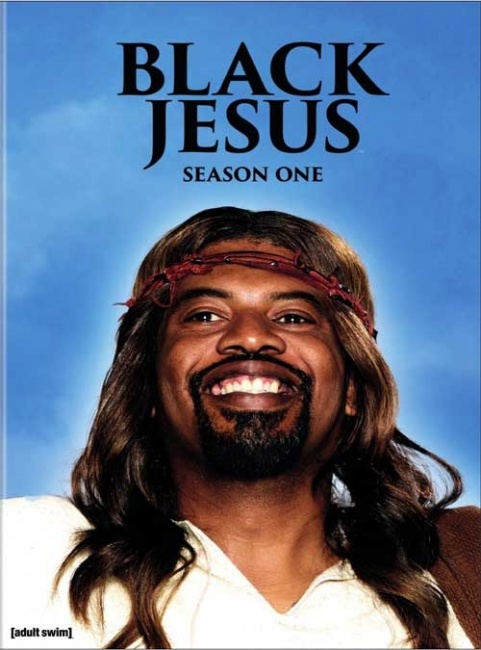 A comedy of special interest is
Black Jesus: Season 1
(Warner Bros., $29.98), which contains all 10 half-hour first season episodes of the live-action Adult Swim series created by Aaron McGruder (
The Boondocks
) and Mike Clattenburg (
Trailer Park Boys
).
Other contemporary shows of interest include the historical miniseries Texas Rising (A&E, 450 min., $26.98, BD $29.98), the CBS political/international intrigue/diplomacy series Madame Secretary: Season 1 (Paramount, 800 min., $64.98), another CBS series Scorpion: The Complete First Season (Paramount, 800 min., $64.98, BD $76.99) about a band of smart and talented misfits that save the world on a weekly basis, the Zoe Deschanel-starring sitcom New Girl: Season 4 (Fox, $29.98), the much better than it ought to be musical soap opera Nashville: Season 3 (Disney, 945 min., $45.99), the semi-improvised FX cable series about a fantasy football league, The League: Season 6 (Fox, $29.98), the rebooted Hawaii Five-O: The 5th Season (Paramount, 1094 min., $64.99), the comedic legal procedural Franklin & Bash: The Complete 3rd Season (Sony, $38.99), the NBC series Chicago Fire: Season 3 (Universal, $44.98), and its companion Chicago PD: Season 2 (Universal, $44.98).
For fans of TV animation there is Johnny Test: Seasons 1-5 (Mill Creek, 2090 min., $29.98), which contains 91 episodes of the inventive series that still airs (in reruns) on the Cartoon Network.
The most interesting vintage TV release of the week is Mystery Science Theater 3000: Vol. 1 (Shout Factory, 540 min., $44.99), a reissue of the now long out-of-print first set of MST3K mayhem, a perfect example of how the show's commentators make miserable has of a quartet of really bad movies that includes The Creeping Terror, Bloodlust, The Catalina Caper, and The Skydivers.
Other vintage offerings include the classic sitcom Good Times: The Complete Series (Mill Creek, 3337 min., $44.98), the family rock band sitcom The Partridge Family: The Complete Series (Mill Creek, 2435 min., $44.98), and, in what has to be a wretched bit of timing, The Cosby Show: The Complete Series (Mill Creek, $69.98).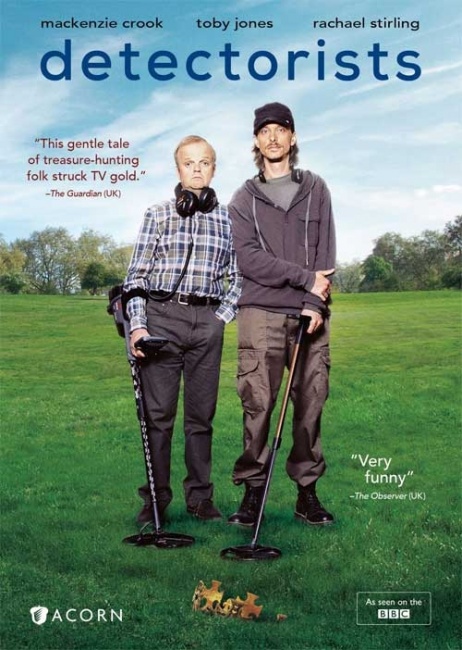 The best overseas offering (and one of the funniest shows available on Tuesday) is
The Detectorists: Series 1
(Acorn Media, 150 min., $39.98), a rambling saga about two oddballs who scour the English countryside with metal detectors in search of Saxon treasure that is pure comedic "gold," and a "must" for anyone who enjoys English comedies.
Anime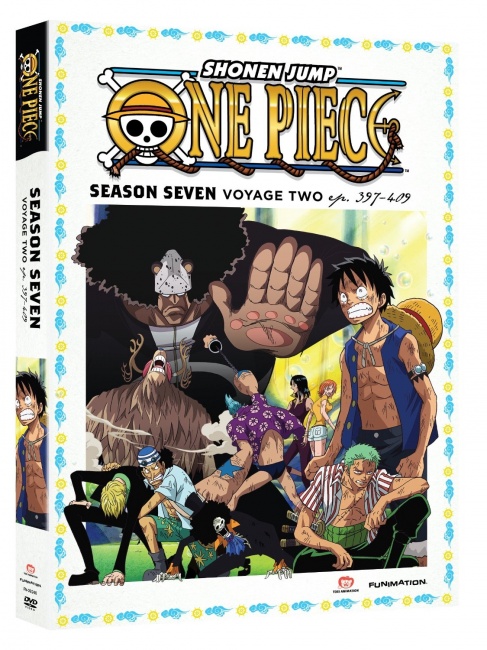 The anime adaptation of Eichiro Oda's long-running (currently at 78 volumes)
One Piece
pirate manga remains hugely popular in Japan in spite of the fact that it has now reached over 700 episodes.
One Piece: Season 7, Part 2
(Funimation, 325 mins., $39.98) includes episodes 397 to 409, one of which is almost guaranteed to make true
One Piece
fans cry—what more do you want?
This week's releases also include Sketchbook-full color's-Complete Collection (Right Stuf, 325 min., Subtitles Only, $39.99), which contains all 13 episodes of the 2007 anime series from HAL Filmmaker that is based on the shonen manga series written and illustrated by Totan Kobako, a slice-of-life comedy about a talented teen girl who joins the art club at her high school.
But for mecha fans the big news this week is the release of Argevollen: Collection 1 (Sentai Filmworks, 300 min., Subtitles Only, $49.98, BD $59.98), which collects the first 12 episodes of the original 2014 anime series created by Xebec that was simulcast on Crunchyroll. The story of a young man who volunteers to pilot the Trail Krieger prototype mecha so that he can find out what happened to his sister will be familiar to mecha anime fans with the twist here being that the young pilot goes berserk while piloting the mecha.
Sentai is also putting out Blu-ray editions of the K-On: Season 1 Collection (Sentai Filmworks, 300 min., BD $59.98) from Kyoto Animation, and My Teen Romantic Comedy SNAFU: Season 1 Collection (Sentai Filmworks, 325 min., Subtitles Only, BD $59.98), both of which have been previously released on DVD.
Also out on Tuesday is a new DVD-only edition of the 1987 anime anthology Robot Carnival (Discotek Media, $24.97), which contains nine shorts, each by different directors and each with a distinctive animation style.
The opinions expressed in this column do not necessarily reflect those of the editorial staff of ICv2.com.